The World of 'Boys'
BY

Advocate.com Editors
October 09 2013 7:00 AM ET
Boys, a new anthology of essays showcasing prominent and emerging queer voices, seeks to highlight the diverse lives of gay, queer, and trans men from around the globe.
The collection of essays, edited by Zach Stafford and Nico Lang, offers an intimate glimpse into the lives of writers from an array of backgrounds and locations to challenge the traditional concept of what it means to be a "boy" in today's world.
Stafford says the anthology was created by those involved in the project out of a desire to help change the LGBT world for the better. "Nico and I both think the gay community has a lot of growing to do," he says. "We're not fully realized yet."
Boys will be available to pre-order October 17 and will be available as an ebook on Halloween. Proceeds from Boys are being donated to the Lambda Literary Foundation, which supports LGBT literature and writers.
On the following pages, get to know several of the writers included in this anthology and see a glimpse of their contributions as well. Each of these essays shows why there isn't one type of boy in the world, but lots of boys with all their own stories.
For more information about Boys, visit ThoughtCatalog.com.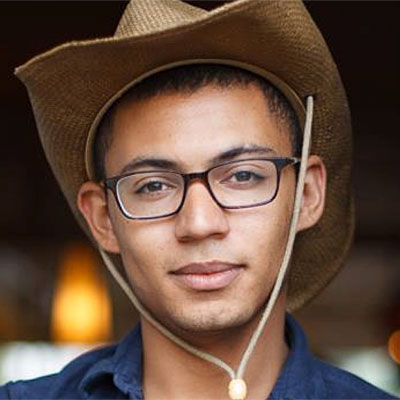 Zach Stafford
Bio: Zach Stafford is a Tennessee writer who currently lives in Chicago. He has written for a broad range of outlets including The Huffington Post, Salon, Glamour, Thought Catalog, Bitch Magazine, and USA Today, and he is a columnist at the Chicago Tribune's daily paper RedEye.

Essay: "When a Bulimic Goes on a Diet"
"When a Bulimic Goes On a Diet" uses a play written in high school as a doorway into a closet Zach Stafford doesn't talk much about — his eating disorder closet. In this essay, readers will be taken down memory lane as Stafford recalls two important moments in his history of bulimia: the first time he purged and the first time he came out as a bulimic to his grandmother. All of this happening as he struggled not only to understand his sexuality but also with what it means to be a boy.

Photo: Timmy Samuels