How Making Love Changed Us
BY

Jeremy Kinser
July 14 2012 2:28 PM ET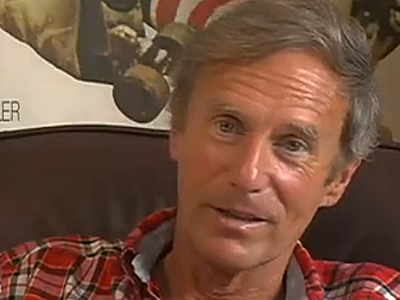 Were there any challenges in finding the right director?
Arthur Hiller, who was very prominent at the time, having done Love Story and Hospital and The In-Laws and a number of big movies, Sherry had a relationship with Arthur and gave him the script and he loved it, and he came aboard very quickly, so getting a director was no problem. He jumped on it, and I met with him. And he was terrific and very receptive to the script and wanted to make that movie. And you know, had very little changes. Minor stuff.
How different was your script from what ended up on-screen?
There were only script changes that any writer would have with any director, like maybe, this scene might be a little too long or maybe we don't need this scene or maybe we can consolidate this into that. Nothing, absolutely nothing, dealing with the gay issue. It was only script mechanics. There was one long scene with Michael Ontkean's character with his brother that was good, but it really kind of took the film in a slightly different direction, that we felt could be cut. So it was more just tightening the script and getting it down to a shooting length. That sort of thing.
So you hadn't written any more explicit love scenes?
Oh, no, no, no. Those were all filmed as written pretty much. Casting was pretty interesting too.