Seat Filler: NYC Theater Guide for September 2012
BY

Brandon Voss
September 26 2012 9:54 AM ET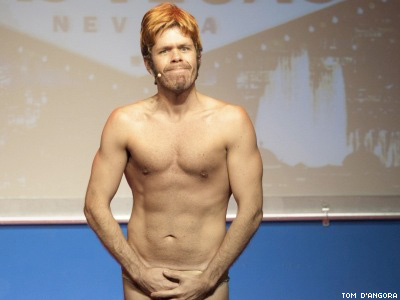 NEWSical, the Musical
"If Rosie O'Donnell can be on Broadway, then fuck it, so can I," sings Perez Hilton, who seems right at home starring in Off-Broadway's ever-morphing headline-ripping revue through October 7. Thanks to out composer-lyricist Rick Crom's quick wit, the "John Stamos-esque" Hilton serves the show quite well, whether he's addressing gay marriage as Andy Cohen, skewering Chick-fil-A as a redneck, or showing off his new abs as Prince Harry.
Kirk Theatre, open-ended.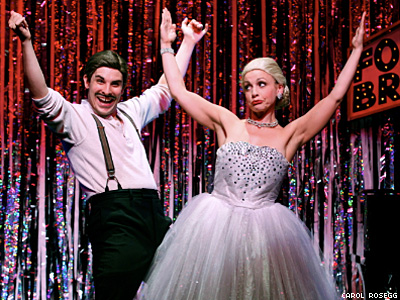 Forbidden Broadway: Alive and Kicking
Gerard Alessandrini's excellent 21st edition of Forbidden Broadway marks the theater institution's 30th anniversary, and the girl sure has gotten bitchy in her old age. Of course, it's all in good fun as an outstanding cast of four skewers Broadway newsmakers like Spider-Man and Book of Mormon, but you might wince — and scan the audience, just in case — when it targets Smash, Sondheim, and Ricky Martin, "the world's cheeriest Che Guevara."
47th Street Theatre, through January 6.