Seat Filler: NYC Theater Guide for September 2012
BY

Brandon Voss
September 26 2012 9:54 AM ET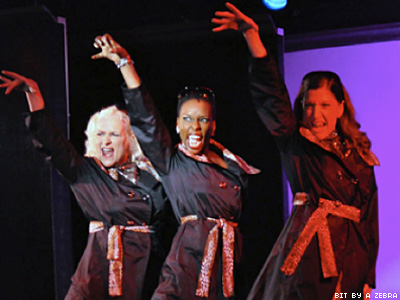 Cougar the Musical
Donna Moore's new musical is as cliché as its title and subject might suggest, but its cheesy charms provide tasty bait for theatergoing prey craving guilty pleasure. Singing a ballad to her vibrator, Brenda Braxton is a standout as one of three gals who find solace and strength by dating younger men. A veteran of gay short films, hunky Danny Bernardy plays all the dudes as hilarious stereotypes, but he's at his best in drag as an Asian manicurist.
St. Luke's Theatre, open-ended.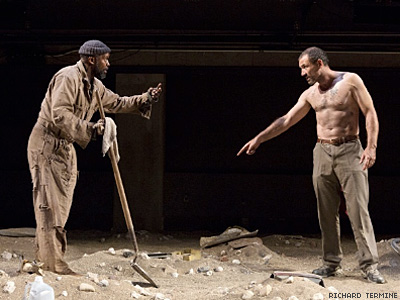 The Train Driver
Signature Theatre's Athol Fugard residency ends with the strikingly stark New York premiere of Fugard's Beckettian 2010 drama, expertly directed here by the 80-year-old South African playwright himself. Leon Addison Brown and Ritchie Coster are gravely affecting as suffering strangers, a black cemetery caretaker and a white train driver crippled by guilt as he searches for the bodies of the mother and child he unintentionally killed.
The Pershing Square Signature Center, closed September 23.