My Father, My Hero
BY

Jase Peeples
June 14 2013 3:00 AM ET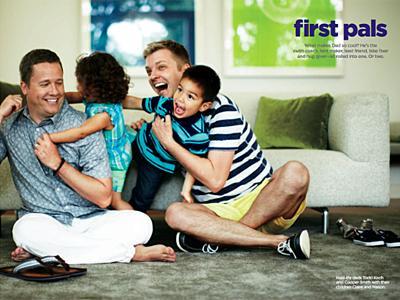 What the JCPenney Dad Got for Father's Day
Last year, Cooper Smith, who is raising two children with his partner, Todd, shared his experience of receiving "the gift of overwhelming love and support" after his family's photo appeared in a JCPenney Father's Day catalog.
"While we had no hesitation in doing the ad itself, we initially girded ourselves for a negative backlash. To our surprise, the response to our famiy has been overwhelmingly positive — shockingly positive, in fact," Cooper said. "We've received hundreds of emails, Facebook posts, Twitter comments and cards in the mail from everyone from long-lost friends and classmates to complete strangers in remote parts of the United States and beyond, each filled with heartfelt sentiments of support and acceptance. We've even heard from celebrities and other public figures."
Read more about their touching story here.