My Father, My Hero
BY

Jase Peeples
June 14 2013 3:00 AM ET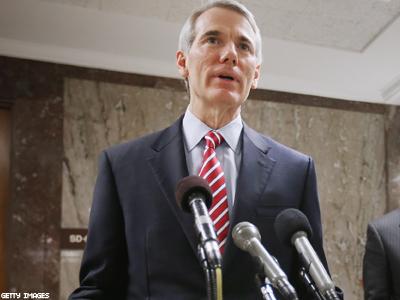 Change of Heart
Rob Portman became the first U.S. Senate Republican to support marriage equality after announcing he'd had "a change of heart" because his son is gay.
"My son came to Jane, my wife, and I, told us that he was gay, and that it was not a choice, and that it's just part of who he is, and that's who he'd been that way for as long as he could remember," Portman told CNN.
The politician has since withstood criticism from both conservatives who say he's abandoned principles and liberals who want to see action to back up his words of support. His son, Will Portman, said his father's support has meant "the beginning of the end of feeling ashamed about who I was."
Watch the interview below and read the full story here.