Give Homeless LGBT Youth a 'Shred of Hope'
BY

Advocate.com Editors
June 20 2013 6:00 AM ET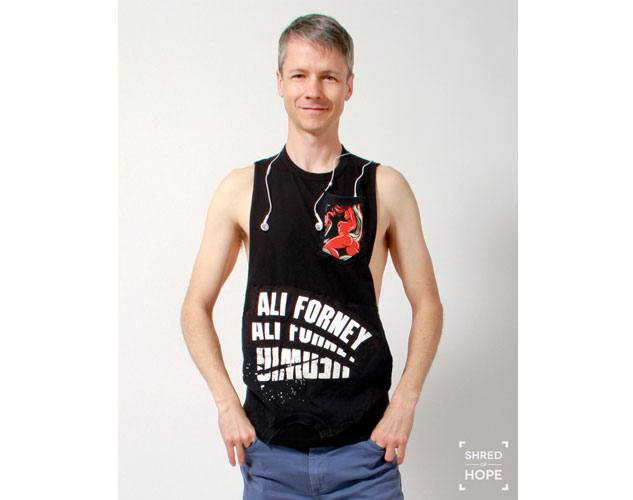 JOHN CAMERON MITCHELL
"I wanted my shirt to celebrate Ali Forney with a little Hedwig thrown in, cuz if she was real she would've been welcome there."

John Cameron Mitchell directed, wrote, and starred in the film Hedwig and the Angry Inch (2001), for which he was honored as best director at the Sundance Film Festival and nominated for a Golden Globe as best actor. He was executive producer of Jonathan Caouette's documentary Tarnation (2004). His sexually frank improv-based film Shortbus was released in 2006. He directed Rabbit Hole (2011), adapted from the Pulitzer Prize-winning play and starring Nicole Kidman in an Oscar-nominated performance.

He's presently working on a stage sequel to Hedwig as well as appearing on HBO's Girls.