PHOTOS: We Asked The Stars, Who Is Your Hero?
BY

Nicholas Cimarusti
December 10 2013 7:30 AM ET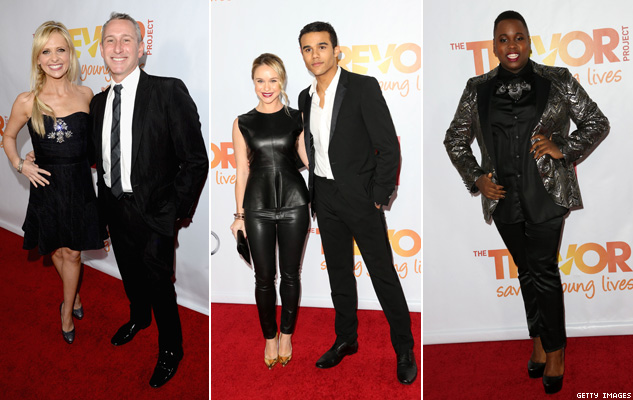 Adam Shankman, producer and director
"I look up to Jane Lynch because she stands by what she says, she shows up for everything that you ask her to, she is always on the right side of history," said Adam Shankman, after sharing a photograph with longtime friend and fellow Buffy the Vampire Slayer alum Sarah Michelle Gellar. "She knows how to make fun of herself but to use her platform to say everything right about being a leader."
Becca Tobin and Jacob Artist of Glee
On the necessity of the Trevor Project, Jacob Artist said, "There's always somebody to talk to. I think that's the biggest thing, is reaching out and finding those people that will show you the love and support that kids need."
Alex Newell of Glee
"I looked up to, as a kid, so many different people," said Alex Newell, who also credits his mom as a huge childhood inspiration. "I really look up to Patti LaBelle. I loved how she carried herself, for some strange reason. I still think she's amazing. She's got a new attitude and I love it."