Hot Sheet: Dirt, Pride, and Square Dancing
BY

Advocate.com Editors
June 28 2013 7:20 PM ET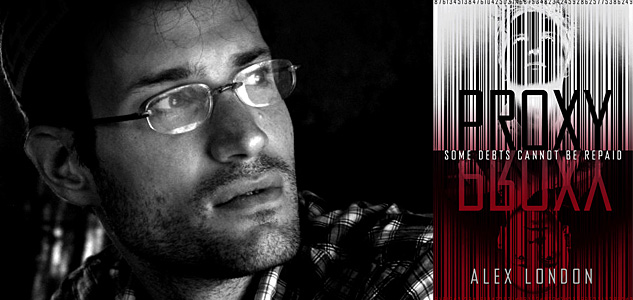 9: BOOKS: Proxy by Alex London
In both publishing and Hollywood, this is the era of the young adult novel. From Twilight and Hunger Games to Divergent and Mortal Instruments — all books turned films, the latter two debuting later this year — but with the exception of Mortal Instruments, few mainstream young adult books allow LGBT readers to see themselves in the characters. Not so with Alex London's fantastic, futuristic new novel, Proxy (Philomel, $17.99). In Proxy, kids born into poverty, proxies, pay off their debt by serving criminal sentences for the children of wealthy families, called patrons. When Knox, a patron born into one of the city's wealthiest families, crashes a car and kills one of his friends, his proxy, Syd, is sentenced to prison. But when Syd escapes, it sets off a series of high-intensity events that leave the two boys face to face. Knox and Syd realize that the only way to beat the system is to save each other and flee. What they don't know is that Syd is no ordinary proxy. The ensuing cross-country chase will uncover a society of rebels, test both boys' resolve, and shine a blinding light onto a world of those who owe and those who pay. Even better: Syd is gay, and his sexual orientation is neither wrapped up in a coming-out narrative nor anything uncommon; London makes Syd's orientation a normal part of the landscape of teen life in this futuristic world.

"When I was younger, there were no stories with gay main characters that were not about being gay," says London. "If I wanted to read about someone like me, then it would have to be in one very limited context. I like to think Proxy is another step toward a literary landscape where your sexuality does not limit the kinds of stories you can see yourself in or the kinds of stories you can create."

You can catch London on the Openly YA Tour this summer with David Levithan, Bill Konigsberg, and Aaron Hartzler, all reading from and signing their latest YA books — all of which feature gay teens in very different kinds of stories.