PHOTOS: The Two Worlds of Leon Eldridge
BY

Advocate Contributors
September 19 2013 4:00 AM ET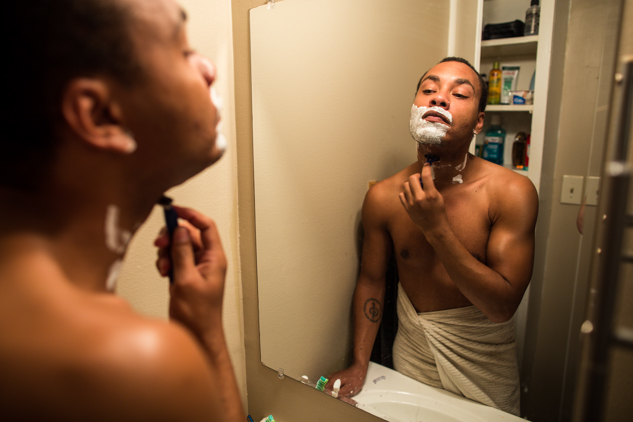 Eldridge has been doing drag for six years. It started when he would attend theme parties, and he says that because he wanted to be the most outrageous person there, he would dress as a woman.

When he first began dressing in drag he would dress in what he calls "gender-fuck" in which he would blur the line between masculinity and femininity.

"You might wear a tuxedo and six-inch heels and a face full of makeup," Eldridge says, "or you might wear a ball gown and makeup but no wig."