Seat Filler: NYC Theater Guide for July 2012
BY

Brandon Voss
July 26 2012 6:00 AM ET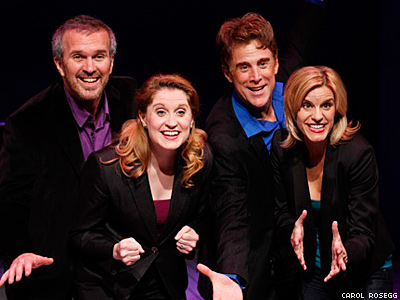 Closer Than Ever
Decidedly grownup issues like parenthood, second marriages, and mortality get earnestly euphonious attention in this essential revival of the intimate 1989 musical revue by David Shire and director Richard Maltby Jr., underappreciated authors of Baby, Big, and Starting Here, Starting Now. By the show's finale, the four appealing performers — Jenn Colella, George Dvorsky, Christiane Noll, and Sal Viviano — feel like good old friends.
York Theatre at Saint Peter's, through August 25.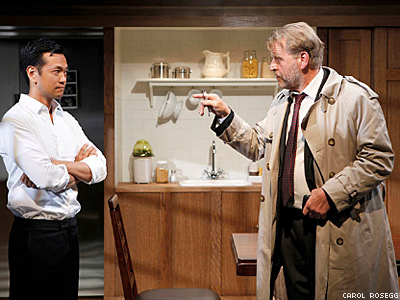 Warrior Class
Kenneth Lin's sharp and tense three-character drama rattles closeted skeletons and airs out dirty backroom dealings when a Chinese-American assemblyman, a religious ex-Marine dubbed "the Republican Obama" by Sean Hannity, makes a bid for Congress. Ugly Betty's David Rasche is terrific as a shady, flustered campaign strategist trying to hush the politician's college ex, a housewife who recalls him as a suicidal stalker.
Second Stage Uptown, through August 11.