Meet the 2013 Point Foundation Scholars
BY

Advocate.com Editors
June 19 2013 6:00 AM ET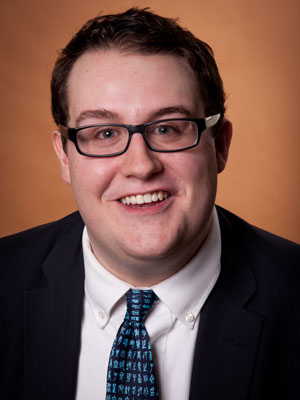 Camden Goetz
Camden Goetz grew up in central Wisconsin with a passion for justice, focusing this passion on educational justice and LGBTQ liberation after joining his school's Gay-Straight Alliance in 2009. With Parents, Families, and Friends of Lesbians and Gays, GSA Network, Wisconsin's GSAFE, and other organizations, Camden has led workshops and trainings, lobbied for policy change, organized protests, and more. He has particularly enjoyed advocating for trans justice, effective educational policy, and global LGBTQ issues. Camden plans to continue this activism by studying international relations and pursuing a career in human rights law and policy.
What Camden hopes his scholarship will help him accomplish:
I hope my scholarship will give me the flexibility to spend more of my time advocating for justice and making the world a better place.
What Camden is most excited about in being named a 2013 Point Scholar:
It's hard to decide! I'm extremely excited for the mentoring program because I'll be moving to a different part of the country for school, so it'll be nice to already have some established support in my new city.
Camden's words of advice to LGBT youth struggling with familial rejection, educational difficulties, or other hardships:
Although everyone's personal situation is unique, what helped me the most was to get directly involved in ending different oppressions. As LGBTQ youth we often receive the message that we have little power to end our oppressions and we should just wait for it to "get better," but the truth is we do have an enormous amount of power. We can resist and fight back, and we can make it better.