Auction Features NYC Gay Pride Photos Taken by Andy Warhol
BY

Advocate.com Editors
June 20 2013 12:32 PM ET
Members Only: Eyes on the Guise is Christie's new global, online-only auction of original works by legendary gay pop artist Andy Warhol.
The sale, which features more than 200 photographs, prints, and drawings "that offer insight into Warhol's exclusive and intimate world," opened last week and will run through June 27 to coincide with Gay Pride Month.
Among the photos listed are several snapshots Warhol took during the 1984 Gay Pride Parade in New York City as well as several pictures taken on the beach or on Fire Island between 1982 and 1984.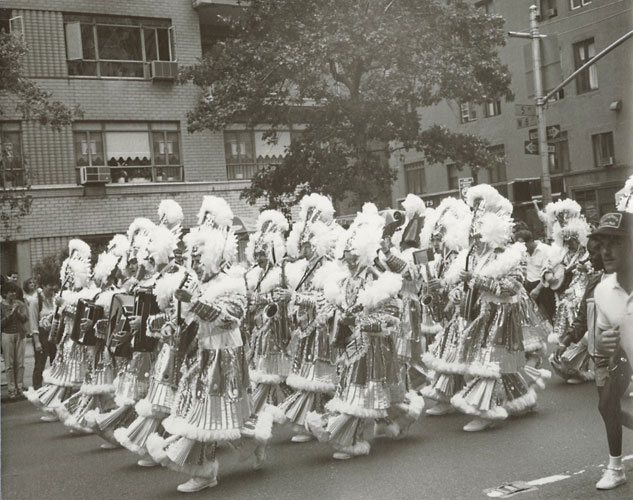 Lot 59
ANDY WARHOL (1928-1987)
Gay Pride Parade
Dated June 26, 1984 (on the reverse)
Unique gelatin silver print
8 x 10 in. (20.3 x 25.4 cm.)
Executed in 1984.
Estimate: $1,000–$2,000
© The Andy Warhol Foundation for the Visual Arts Inc.