Seat Filler: NYC Theater Guide for March
BY

Brandon Voss
March 21 2013 8:00 AM ET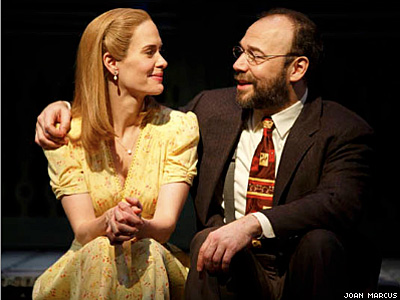 Talley's Folly
It may be hard to fathom how late gay playwright Lanford Wilson's sweet but slight 1979 two-hander won the Pulitzer Prize for Drama, but Danny Burstein and American Horror Story's Sarah Paulson make a satisfying meal of it in Roundabout Theatre Company's pleasant revival. Set in a Missouri boathouse in 1944 and told in real time, it's a touching tale of a Jewish accountant and a conservative Protestant spinster circling what could be their last chance at love.
Laura Pels Theatre, through May 12.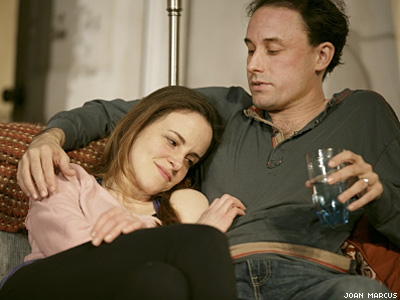 Belleville
Are young Americans really as lazy and self-absorbed as foreigners see them? That's up for debate in Amy Herzog's tense, electrifying drama about married ex-pats in a Parisian flat where the rent's unpaid, the husband's jerking off instead of fighting pediatric AIDS, and a kitchen knife is passed around ominously like Chekhov's Gun. In the skilled hands of Maria Dizzia and Greg Keller, this codependent couple's epic unraveling is a thing of exquisite, terrifying beauty.
New York Theatre Workshop, through April 14.