Holiday Guide: Shop Here, Not There
BY

Advocate.com Editors
December 02 2013 7:00 AM ET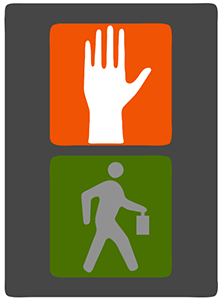 SNACK HERE: Starbucks
NOT THERE: Chick-fil-A
Remember the so-called Chick-fil-A Appreciation Day last year? Fox News commentator Mike Huckabee sent thousands of people into jammed waiting lines and transformed the fast-food chicken chain into an antigay symbol. Don't want gays and lesbians to be able to get married? Eat more chicken. No other mainstream brand is more associated with opposition to marriage equality. But that isn't even what started the LGBT outrage with Chick-fil-A. The company had been donating money to antigay causes, including those that had backed reparative therapy, giving $2 million in 2010 alone via its Winshape Foundation. Now the company has backed off giving to most of the questionable groups.
Despite its tweaks in charitable giving, Chick-fil-A president Dan Cathy once again made his views clear after the Supreme Court ruled this year against the Defense of Marriage Act and Proposition 8 in California. "Sad day for our nation," he had written on Twitter before deleting the note. "Founding fathers would be ashamed of our gen. to abandon wisdom of the ages re: cornerstone of strong societies." When you inevitably find yourself in the mall, which so many Chick-fil-A's call home, try shopping around the food court.
Or just stop at a Starbucks before your shopping trip. Because if Chick-fil-A is antigay, Starbucks is becoming its pro-LGBT foil. The National Organization for Marriage has been trying for months to get people to sign its "Dump Starbucks" petition over the company's vocal support for marriage equality. It even has this flier that lists all the reasons it disapproves of Starbucks, but you might want to check it out as a list of reasons to get one of those red holiday cups at Starbucks this season.