Queen Latifah Tells Us About Her New Talk Show
BY

Diane Anderson-Minshall
September 17 2013 6:38 PM ET
UPDATED:
September 23 2013 5:21 PM ET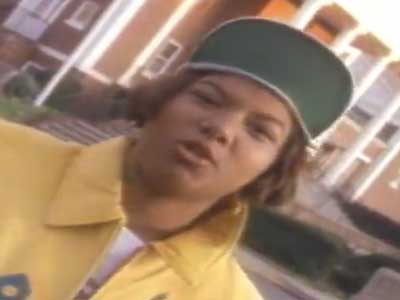 At left: The hip-hop star in the 1991 video for "Latifah's Had It Up 2 Here"
Still, Latifah is always learning from people around her, including Phylicia Rashad and Alfre Woodard, with whom she worked on Lifetime's 2012 reboot of Steel Magnolias.
"I've always looked up to both of them. I learned so much from each of them — they're so different and I've learned different things from each. It's hard to articulate exactly what those things are, but watching them do what they do was incredible. "
And though she absorbs everything around her and is trying to stay true to her values — even if that means infuriating LGBT fans who think it's due time for her to talk about her personal life — the queen is always looking to the next challenge. Is this the life that little Dana Owens of East Orange, N.J., dreamed of before she became the queen?
"I always had great dreams and aspirations, but I can't say I specifically envisioned this life, but I feel very blessed," she says. Still, don't call it a dream. "It never really felt like a dream because I had to work really hard to get where I am and I continue to work hard, but as I said before, I feel very blessed."
The Queen Latifah Show airs on CBS Monday through Friday. Check local listings for times.