PHOTOS: Students and Stars Shine at Point Foundation Benefit
BY

Daniel Reynolds
September 11 2013 6:00 AM ET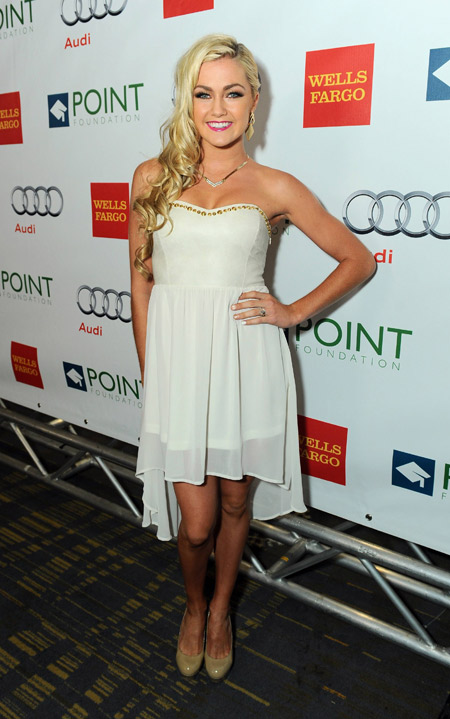 Lindsay Arnold, Dancing With the Stars
What brings you here tonight?
I'm actually going to be dancing with Alex Newell, so I'm really excited. He's going to be singing. I'm going to be dancing. And it's going to be really fun.
What message would you like to send to LGBT youth?
I'm just so happy that they have this foundation. It's such an amazing cause. ... Just being apart of everything that's going on tonight and everything they're supporting is so important to me. I'm so excited to be here tonight.
Who is your role model?
So many role models! I honestly couldn't even begin with one. A lot of my friends right now that I've made in L.A. are gay or lesbian. And it's been amazing to interact with them because they've come such a long way ... knowing they can be whatever they want to be, and be proud of it. So I look up to all of them a lot.