Holiday Guide: Shop Here, Not There
BY

Advocate.com Editors
December 02 2013 7:00 AM ET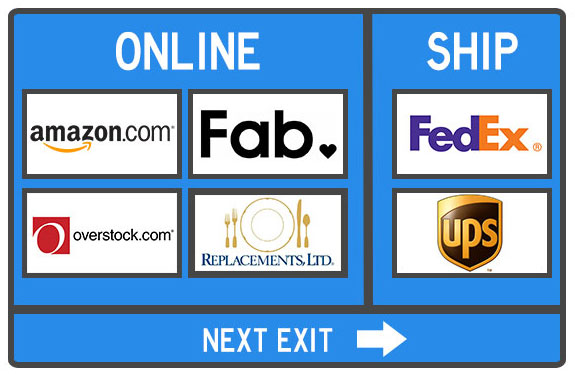 SHOP HERE: Online Retailers
Skip the lines and shop in your pajamas on Cyber Monday, which has emerged as the online equivalent of Black Friday. But which of the "dot-com divas" have been most supportive of the LGBT community? Amazon.com, which now boasts shipping even on Sundays, is consistently at the head of the e-shopping pack. Its founder, Jeff Bezos, has pledged millions in support of marriage equality. Faith Driven Consumer, an antigay religious-based website that ranks companies on "Biblical world view," specifically criticizes Amazon for being a "staunch supporter of the homosexual, bisexual and transgender political and social agenda in the workplace and beyond," which is a positive attribute in the LGBT world view.
Patrick Byrne, the CEO of Overstock.com, has written for The Advocate on several occasions, in order to voice his support for marriage equality and push for an all-inclusive version of the Employment Non-Discrimination Act.
For holiday gifts, Fab.com is a must-click. Originally cofounded by out entrepreneurs Jason Goldberg and Bradford Shellhammer as a gay social network, the site has blossomed into one of the most successful online retailers. Replacements.com, a retailer of glassware, china, and silverware, was also founded by a gay man, Bob Page, who led a visible campaign for marriage equality despite hostile letters and emails from former customers.
And for shipping needs, UPS is a proven advocate of the LGBT community. Earning a rare 100 from HRC, the company even took a firm stand against the antigay policies of the Boy Scouts of America by instituting a policy that blocked donations to the BSA and other discriminatory organizations. With an impressive HRC score of 85 for its support of LGBT people, FedEx also ranks as a company worth endorsing.