If the Shoe Fits
BY

Diane Anderson-Minshall
July 09 2013 4:00 AM ET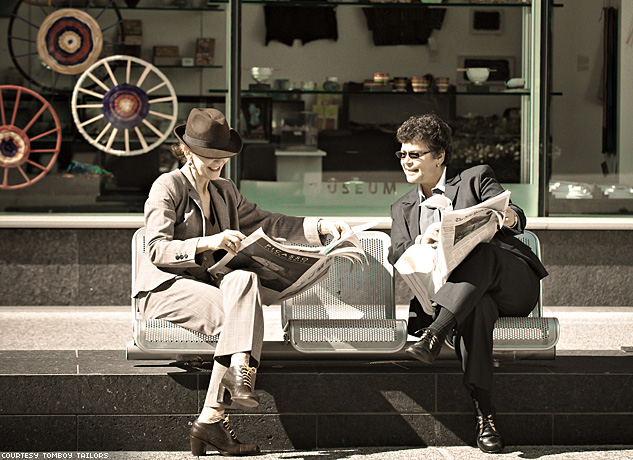 For fans of androgyny, there are few sights as breathtaking as Andrej Pejic, who posed nude, hands artfully placed in the one place that might dispel any illusions, in the June issue of Vogue Brazil. The Serbian-Australian model has become a fashion darling in the last few years, walking the runways in both men's and women's clothing and gracing the covers of numerous magazines, including Out.
Pejic was assigned male at birth and now identifies as genderless, topping a list of other noteworthy up-and-coming transgender models like Lea T, Claudia Charriez, and Isis King. But for all the attention Pejic and Lea T (the muse of Givenchy) are garnering, there's another element to this fashion transformation taking place. Twenty years ago there was a queerification, where gay culture had a significant influence in runway shows and in clothing stores. Today, there's a genderqueering taking place. And it's happening in menswear. Perhaps more to the point, it's happening with menswear.
Saskia de Brauw is another model of the moment, chosen as the face of Yves Saint Laurent's men's spring/summer 2013 collection. She also appeared in Givenchy's men's show in Paris earlier this year, as did lesbian supermodel Jenny Shimizu, who was among the earliest female models to model menswear back in the 1990s.