Meet the 2013 Point Foundation Scholars
BY

Advocate.com Editors
June 19 2013 6:00 AM ET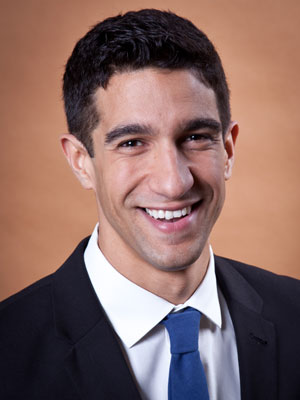 Michael McCutcheon
Michael first fell in love with the field of LGBTQ adolescent mental health during his time as an undergraduate at UC Berkeley. His honors thesis was titled "They're here, they're queer, they're vulnerable: The American adolescent coming-out process." As a counseling psychology Ph.D. student at New York University, Michael cofacilitates a nationally funded longitudinal study of more than 1,100 LGBTQ-identified adolescents. Michael's doctoral dissertation research focuses primarily on suicidal ideation risk and resilience factors in the lives of LGBTQ adolescents. Additionally, he has presented papers at national adolescent research conferences regarding the intersectionality of queer stress and racial stress in the 15-to-21-year-old LGBTQ population. Michael coauthored a book chapter for The Handbook of Psychology and Sexual Orientation, published by Oxford University Press in January. He has also been a contributing writer for Out magazine.
Michael's work as a therapist centers around serving the unique mental health needs of LGBTQ patients. Michael has worked at university counseling centers in Manhattan, treating patients struggling with depression, coming-out issues, substance abuse, and making the transition from adolescence into adulthood.
In February 2012, Michael was named the winner of New York University's Martin Luther King Jr. Oratorical Award for his public speaking on contemporary civil rights issues pertaining to the LGBTQ movement. For his research, clinical work, publishing, and public speaking contributions, Michael has been awarded the Berkeley Alumni Pride Scholarship, and multiple LGBTQ community service awards from the California state legislature, and he is a two-time winner of NYU's Social Justice Change Agent Award.
What Michael hopes his scholarship will help him accomplish:
I specialize in researching and working as a therapist with LGBTQ adolescents. Point Foundation is helping me help the next generation of queer people in their quest to become happy, healthy members of society.
What Michael is most excited about in being named a 2013 Point Scholar:
I am most excited about the familial aspect of Point. I look forward to collaborating with Point mentors and fellow scholars toward our common goal of improving our community.
Michael's words of advice to LGBT youth struggling with familial rejection, educational difficulties, or other hardships:
Never give up hope. Nothing great — be it on a macro or micro level — was ever accomplished without a dream, without hopefulness. Hope is the X factor. Hope is the tinder responsible for the fire. If you want things in your world to be different, you must first dream up a picture of what you want your world to be. Oh, and if you're going to dream, I recommend dreaming big.