November 9, 2012
BY

Advocate.com Editors
December 14 2012 7:00 AM ET
8:51 a.m., Washington, D.C.: Daniel Baczkowski and Jeoff Lara discuss the needs of the building for the rest of the day at the Human Rights Campaign headquarters.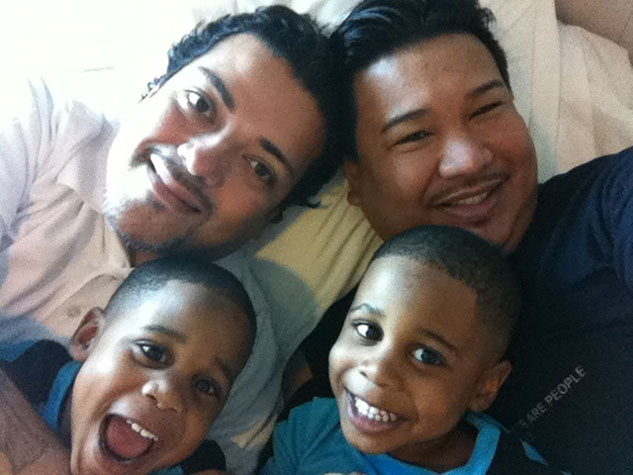 9 a.m., New York City: Angel Almeida has some family time before heading to work.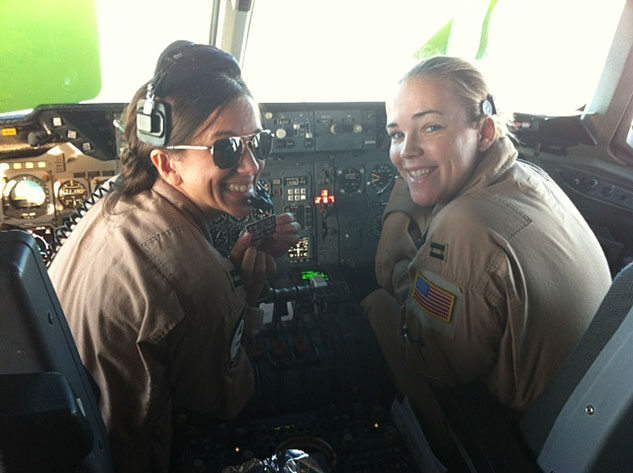 9:15 a.m., Fairfield, Calif.: "Female pilots rarely get to fly together, and I had the chance to fly with one of my best friends, Liz," said Julie Honeycutt, pictured on the right. "We have known each other since being stationed together in Germany and now at Travis Air Force Base in Northern California. Liz was the first person I worked with that I told I was gay, and I appreciated how it was a nonissue to her and had no effect on our great friendship. Life in the military is getting better now that DADT has been removed."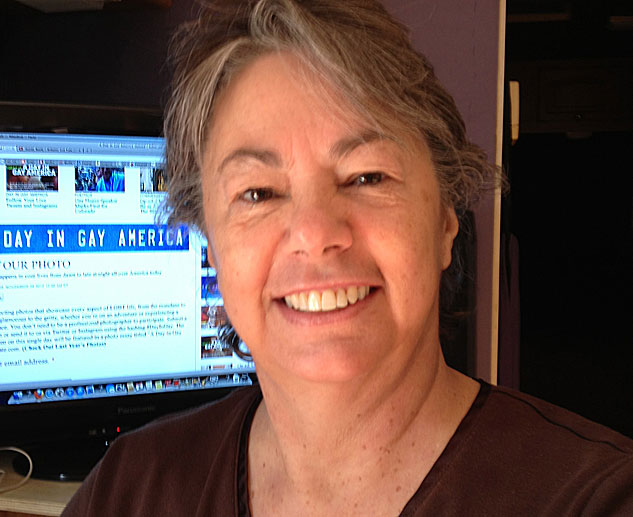 9:15 a.m., Las Vegas: Sheila W. Frances tells us, "I am sitting at my table/desk browsing through Facebook and YouTube. About an hour ago, I got up, showered, made my bed, and ate a bowl of cereal. No, I have not done my morning dishes nor last night's dishes. I will do that soon. Shortly, I will talk to a friend or two on the phone. Probably make plans to go again to see Cloud Atlas. We saw it last week and were overwhelmed, deciding we needed to see it again and process it together afterwards. Later today, two of my youngest granddaughters will come over to stay the night with me. We will watch Avatar: The Last Airbender animation. We probably will watch the new Tinker Bell movie streaming online. We will laugh and talk about what we watched. And, as always, have snacks!"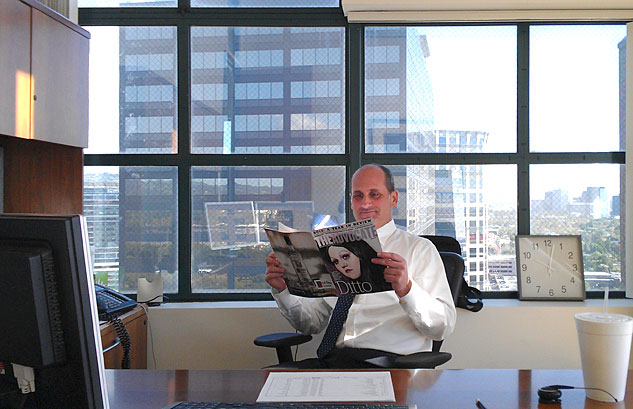 9:45 a.m., Los Angeles: Bernard Rook, EVP and GM of Here Media (parent company of The Advocate) taking a quick break to read the Beth Ditto article in the latest issue of The Advocate.