The 6 Best Parents of 2013
BY Alex J Davidson
December 23 2013 5:00 AM ET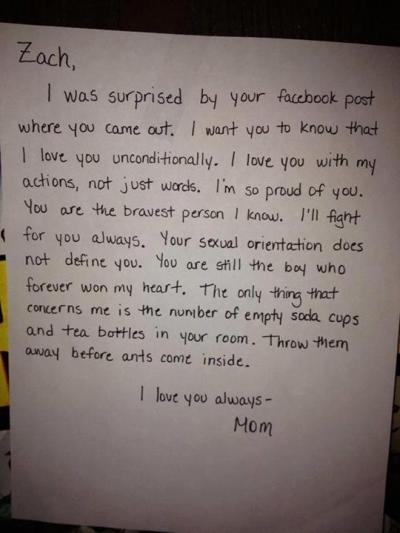 The Mom Who Wrote a Loving Letter to Her Bi Son

Missouri's Michelle Conway McClain who wrote her bisexual son a letter after learning he came out through a Facebook post. The letter reads, 

Zach,

I was surprised by your Facebook post where you came out. I want you to know that I love you unconditionally. I love you with my actions, not just my words. I'm so proud of you. You are the bravest person I know. I'll fight for you always. Your sexual orientation does not define you. You are still the boy who forever won my heart. The only thing that concerns me is the number of empty soda cups and tea bottles in your room. Throw them away before ants come inside.
I love you always —
Mom