Hot Sheet: Cry Wolf!
BY

Advocate.com Editors
July 26 2013 12:24 PM ET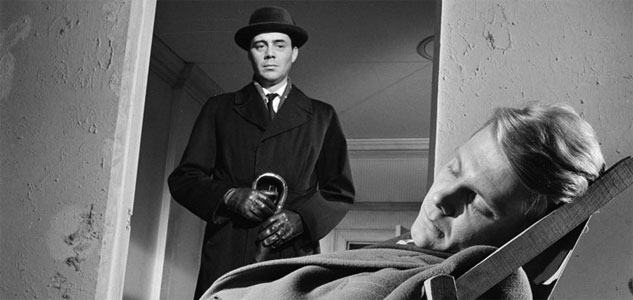 6. FILM: The Servant
If you like your gay stuff cryptic, occult, and perversely degrading, then The Servant, starring James Fox and Dirk Bogarde, will tickle your dark urges. Essentially about a bisexual butler who takes control and deploys increasingly cruel, bizarre rituals over his young master, the film has a creative team and cast with loads of gay cred — The Servant is based on a book by Robin Maugham (Somerset's nephew); James Fox was the gorgeous blonde Brit boy-toy of the moment, soon to star opposite Mick Jagger in Performance with even more bisexual hijinx; Bogarde was a gay favorite, having been in the first film to use the word 'homosexual,' Victim, later to star with Judy Garland in her grittiest film, I Could Go On Singing. Bogarde's most crowning gay career moment was as Gustav von Aschenbach in Death in Venice. The Servant is creepy and fun with the bonus of a tart and slutty Sarah Miles. At Film Forum in New York July 26 through August 1.