Hot Sheet: Do You Know the Way to San Diego?
BY

Advocate.com Editors
August 09 2013 5:00 PM ET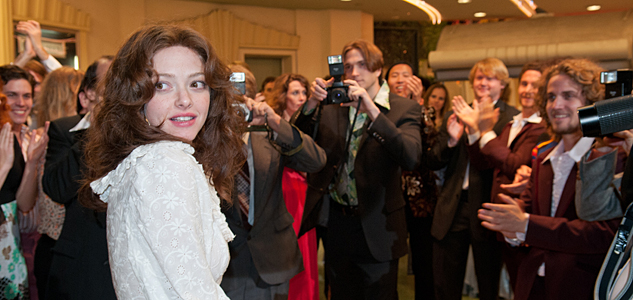 2. FILM: Lovelace
You might not think that Lovelace, the film about the life and times of Deep Throat star Linda Lovelace (née Linda Boreman) would have much of an LGBT connection. But directors Rob Epstein and Jeffrey Friedman seal the deal. Their earlier work (Academy Award-winning films The Times of Harvey Milk and Common Threads: Stories from the Quilt) certainly give this project all the gay cred needed. Then there is the cast of LGBT allies and favorites: Sharon Stone, Adam Brody, James Franco, Bobby Cannavale, Debi Mazar and Chloë Sevigny. Why, it's like a party of your best friends. Linda Boreman (played by Amanda Seyfried) was a controversial character in that some witnesses at the time cast doubt on her claims of coercion by abusive husband Chuck Traynor. Maybe this film will tell the more complex story. In theaters, VOD, and iTunes, today. For more check out their site.