Hot Sheet: Guys on Film
BY

Advocate.com Editors
November 08 2013 5:01 PM ET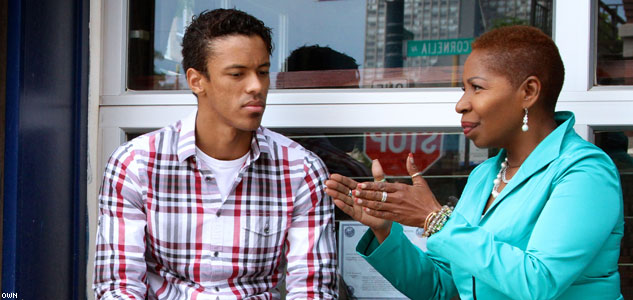 6. TV: Iyanla: Fix My Life — "Fix My Secret Addiction"
Shannon, a 28-year-old crystal meth addict, is given a guiding light in Iyanla Vinzant, a renowned inspirational speaker, who helps her client on the road to recovery in this week's episode of Iyanla, Fix My Life. In the series, which airs on the Oprah Winfrey Network, Iyanla assists people in confronting various problems in order to overcome the difficulties that keep them from moving forward. Shannon's story, which involves drug addiction, overdoses, and incidents of high-risk sex, reflects issues that still plague the LGBT community. Watch OWN this Saturday at 9 p.m. Eastern/Pacific for Iyanla's advice on coming out about addiction as well as her words of hope and healing. See the preview below. — Daniel Reynolds
First Look: "Fix My Secret Addiction"