Seat Filler: NYC Theater Guide for May 2012
BY Brandon Voss
May 22 2012 2:01 PM ET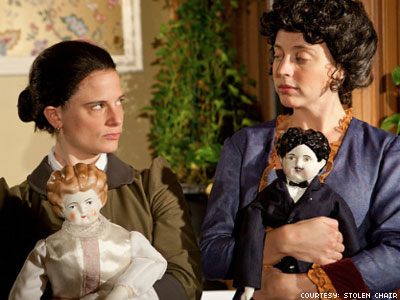 The Bachelors' Tea Party
Jody Flader and Liz Eckert impress as interior decorator Elsie de Wolfe and theatrical agent Bessie Marbury, feminist pioneers and self-described New York "bachelors" who lived together during the early 20th century, in Kiran Rikhye's absurd light comedy. Cleverly staged like a child's tea party with porcelain dolls sitting in for the couple's social circle, the dainty show is made more satisfying by a tasty five-course tea service.
Lady Mendl's Tea Salon, through July 15.