IN OBAMA WE TRUST
BY

Matthew Breen
July 13 2012 11:40 AM ET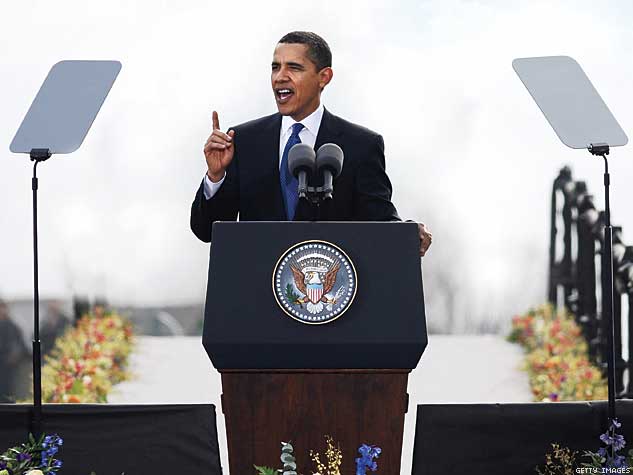 At press time, the inclusion of marriage equality on the platform at the Democratic National Convention in Charlotte, N.C., in September seems inevitable, and that will be an additional step toward enshrining LGBT equality as a core Democratic principle. Any Democratic candidate or elected official who opposes marriage equality will henceforth be in direct opposition with the view of the leader of the free world on a civil rights issue, making stumping for inequality an increasingly uncomfortable task. And no longer will fringe bigots, in elected office or on conservative talk radio or television, be able to cite the president's former stance opposing marriage equality as a tool to suppress or to harm LGBTs. The "even the president doesn't support your equality" line, often repeated by Gov. Chris Christie, who vetoed marriage equality in New Jersey, is now utterly defunct.

Also significant are the Obama administration's actions in support of LGBT equality. In 2009, Obama signed the Ryan White HIV/AIDS Treatment Extension Act, and announced the lifting of the ban on HIV-positive green card applicants and visitors to the U.S. He signed the Matthew Shepard and James Byrd, Jr. Hate Crimes Prevention Act, the first pro-LGBT federal law in U.S. history. After just two years into office, he had appointed more LGBTs to head commissions and agencies, to ambassadorships, and to senior staff positions than any president, surpassing the entire two-term record of Bill Clinton. He has quadrupled the number of openly gay judges on the federal bench.

Secretary of State Hillary Clinton's moving and historic speech to an international audience of the U.N.'s human rights group in Geneva last December, observing the anniversary of the passage of the Universal Declaration of Human Rights, made the Obama administration's perspective very clear, that LGBT rights are human rights. Whereas the George W. Bush administration made its anti-equality position clear to the world by rejecting the United Nations Declaration on Sexual Orientation and Gender Identity, under the Obama administration the U.S. signed the declaration. Obama's State Department has issued diplomatic passports and provided other benefits to the same-sex partners of foreign service employees.

The Obama administration launched a national resource center for LGBT elders, ensured that insurance exchanges cannot deny coverage to someone LGBT under the Affordable Care Act, eliminated discriminatory Census Bureau policies so our relationships are counted, directed hospitals receiving federal funds (nearly all hospitals) to allow partner visitation rights, and convened a first-ever summit aimed at combating bullying in schools.

He has approached many of our challenges with intellect and foresight, though the long game was not often apparent to many, including this publication when we argued for a quicker pace for change. Obama deftly ended the military's 17-year-long "don't ask, don't tell" policy, allowing enough military leaders to reject the policy before pushing for repeal so that there was little room for Republican opposition. He has directed the Justice Department to not defend aspects of the extraordinarily discriminatory Defense of Marriage Act, calling it unconstitutional and urging its repeal. Now five federal judges have declared parts of DOMA unconstitutional.

And in every speech, at every opportunity, Obama describes LGBTs as his brothers and sisters, full members of our society. In college commencement addresses, in his address to the NAACP, in an "It Gets Better" video message to teenagers, at the National Prayer Breakfast, he has called for respect, dignity, and equality for LGBT people. At an address to the General Assembly of the United Nations in 2011 the president said, "No country should deny people their rights because of who they love, which is why we must stand up for the rights of gays and lesbians everywhere."

If we assume that words mean nothing, then we've forgotten the lesson of the damage done by a president who largely refused to utter the term AIDS during his administration, and how desperately we ached for him to acknowledge the humanity of those dying of the disease. We'd similarly do well not to forget the damage done by another president, who called for a federal constitutional amendment to discriminate against LGBT Americans, and the hateful bandwagon that noisily followed in its wake.