40 Under 40
BY

Advocate.com Editors
April 17 2013 4:00 AM ET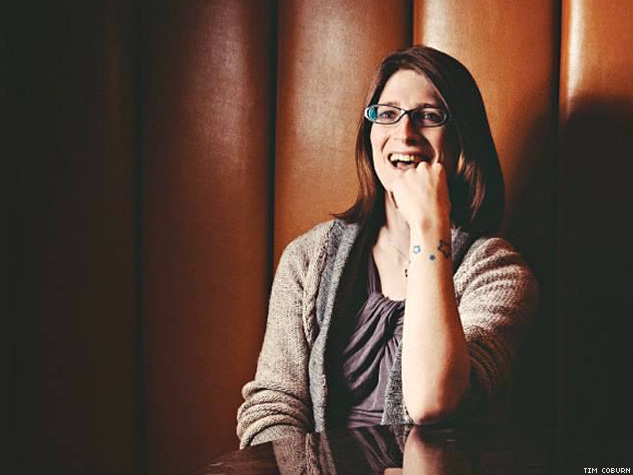 Harper Jean Tobin
31 / Washington, D.C.
Director of Policy, National Center for Transgender Equality

As a young transgender woman coming of age in Louisville, Ky., Harper Jean Tobin was grateful for her supportive family and friends within her community. But while she describes Louisville as "the least conservative place in Kentucky," she was still aware of the discrimination and transphobia that runs deep in many Southern states. That awareness led the lawyer — recently named among the best 40 LGBT attorneys under 40 by the National LGBT Bar Association — to actively fight to improve the lives, visibility, and equality of transgender people by creating inclusive federal policy. And that's exactly what she's done in her four years with the National Center for Transgender Equality.

"Gears sometimes turn slowly in this town," says Tobin of the Washington infrastructure. "But we have seen tremendous progress over the past four years."

Tobin cites 2010 revisions to federal policy that allowed transgender people to obtain passports that reflect their authentic gender without a requirement for surgical procedures. Tobin also highlights ongoing work to protect transgender prisoners and immigration detainees. Tobin says such efforts have been "quite successful" thus far, but notes that there is still much to do. She hopes NCTE's efforts signal the beginning of "a larger and very critical conversation in our movement about the ways in which so many of our transgender youth are funneled into these harmful systems by poverty, unemployment, rejection, and discrimination." @transequality

Photography by Tim Coburn at Number Nine Bar in Washington, D.C.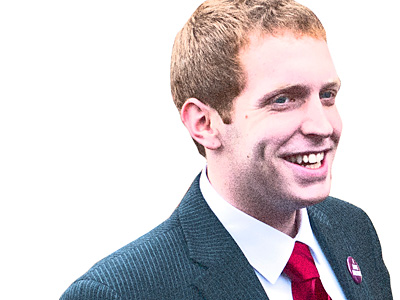 Alex Morse
24 / Holyoke, Mass.
Mayor

When your high school gay-straight alliance faces censorship by the school board, it helps to have the town's mayor on your side. To be fair, Mayor Alex Morse of Holyoke, Mass., founded that group back in his high school days, which weren't that long ago. He's only 24.

The Holyoke High School GSA planned an assembly against bullying in February, and in response a board member wanted to move it after school or require an opt-out provision because of its supposed sexual nature. Morse spoke strongly against the idea, arguing that the kids most likely to opt out would also be most in need of training. When he won and the assembly happened, the mayor was a guest speaker.

Morse shows that even a mayor for a city of about 40,000 can make a difference for LGBT Americans. "Legal protections are one thing," he says. "Changing the hearts and minds of people is another challenge."
@mayormorse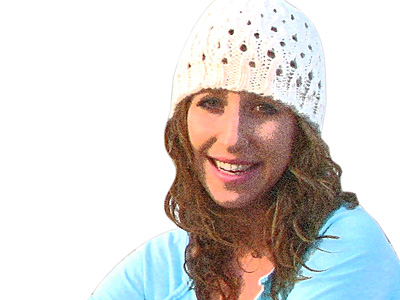 Amy B. Scher
33 / Monterey, Calif.
Health Advocate & Author

Nothing repels Amy Scher like Indian food. The smell could make her stomach churn. But she heard about an experimental stem cell therapy in India that could help heal her body's deterioration from an eight-year struggle with Lyme disease. She booked a flight.

Prior to this journey, Scher endured hordes of doctors, pills, tests, and therapies, but nothing worked. The experiment seemed drastic, but necessary. Scher, author of This Is How I Save My Life: A True Story of Embryonic Stem Cells, Indian Adventures, and Ultimate Self-Healing, says she couldn't help but document her adventure. With her experiences she's now helping other people with chronic diseases as a therapist and writer.

"I learned how to let go," she says. "I met my wife, who was there from London. I found myself. It taught me a really essential lesson of how important it is to trust that life is trying to take you where you need to go, even and especially if it makes no sense."
@amybscher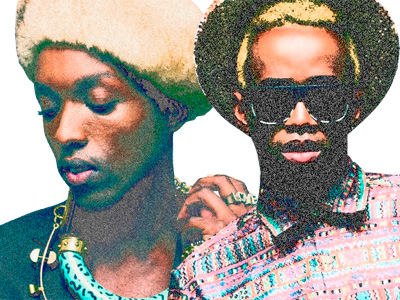 Cédric Gasaida
(a.k.a. Starving Yet Full)
& Fritz Helder
28 & 30 / Toronto
Musicians

Fritz Helder and Cédric Gasaida (whose stage name is Starving Yet Full), the gay vocalists and cowriters for the four-member electronic band Azari & III, find themselves in a curious place. Their infectious house music — made with Christian Farley (Azari) and Alphonse Lanza (Alixander III) — has netted them gigs at Europe's Glastonbury and Lovebox festivals, the front row at a Dior show in Paris, and regular spins on L.A.'s KCRW, the radio station that played Adele and Gotye before anyone else. The only thing is that KCRW's DJ called the group "Azari and Three," though it's pronounced Azari & Third, a reminder that they're this close to a breakthrough, but not quite there yet.

The success they've achieved so far "feels surreal," says Gasaida, who keeps the origin of his moniker a secret. "Honestly, we're still pinching ourselves, and there's so much more to achieve and a long road ahead."

The collective formed in 2008, a self-titled release came out late in 2011, and a remix album followed in February. With thrilling beats punctuated with expressive vocals, it's no surprise that tunes like "Manhooker" and "Hungry for the Power" caught on with influential people in the music and fashion vortexes. Helder and Gasaida fit very well in those worlds — they're both cool without pretense. They joke about how everyone wrongly thinks they're an item ("I guess it's our chemistry onstage," Helder says. "I always get asked permission!") and how a group with two straight men and two gay men are the perfect combination ("If it was all gay, it would be too gay," Helder says. "If it was all straight, it would get too bro-ey."). The other two guys want to be gay anyway, Helder claims. "They live vicariously through us," he says with a laugh. @azariandIII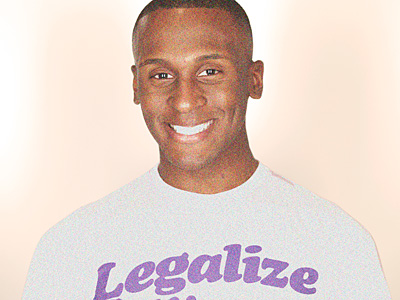 Amir Dixon
23 / Boston
Filmmaker

Amir Dixon recently made history when his film Friend of Essex screened at Atlanta's Morehouse College, one of the nation's preeminent historically African-American colleges. The documentary drama explores the lives of young black gay men today and "looks at how we are seen in the black community through the scope of religion, how we are seen in the [larger] LGBTQ community, and in turn how we see ourselves," Dixon says. The film has prompted discussions on race, masculinity, identity, and sexuality. This is what he hopes to achieve wherever Friend of Essex screens. "[I hope to set a] national agenda for LGBTQ people of color that is inclusive of all of our experiences," he says. "This isn't about me but about us." @amirnow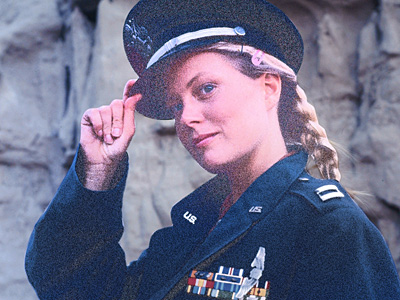 Drew Denny
28 / Brooklyn, N.Y.
Filmmaker, Performance Artist, Musician

Drew Denny's first feature film, The Most Fun I've Ever Had With My Pants On, debuted at the 2012 Seattle International Film Fest to a packed house — a trend that continued when the film screened at both the Mill Valley and AFI Film Festivals in 2012. The visually stunning, earnest film follows two best friends, played by Denny and Sarah Hagan, as they road-trip across the country's national parks to scatter ashes that actually belonged to Denny's father. After caring for her formerly estranged father as he succumbed to pancreatic cancer, Denny says the film" was like an exorcism of grief — in front of my friends and a camera." The title comes from a favorite saying of her late father's: "Killing someone is the most fun I've ever had with my pants on."

The 28-year-old queer femme lives in New York — currently inside a treehouse she constructed in a Brooklyn backyard. But Denny "grew up in Texas, going to Evangelical summer camp," she says, "where I learned to shoot skeet for Jesus and apologized to Him for staring at my counselor's nipples when they showed through her swimsuit." With degrees in film from the University of Southern California and the California Institute of the Arts, Denny is juggling a plethora of projects, including a feature film about two female dancers who fall in love at first touch, another examining sexual assault in the military, and a documentary about a transgender hairdresser who caters to butch women and transmasculine people "in need of tight fades and community."

"I just want to tell stories," says Denny. "Make artwork, sing songs, express emotions, challenge prejudice, piss off assholes, and speak truth to power." @dangitdrewdenny