Reasons For Pride 2013
BY

Advocate.com Editors
May 23 2013 7:30 PM ET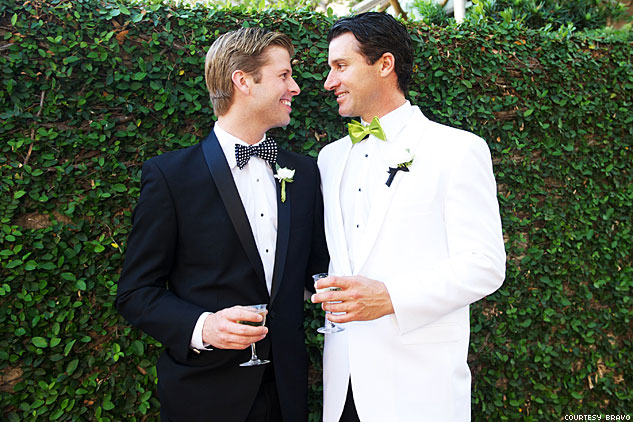 Because gays can be reality TV newlyweds
The May-September couple Blair Late and Jeff Pedersen are among four pairs followed for the first year of marriage in Bravo's new docu-series Newlyweds: The First Year, which premiered May 6. The show is premised on the statistic indicating half of all marriages end in divorce — and harmony rarely makes for riveting reality TV. So do we wish them a happy union or a good TV show?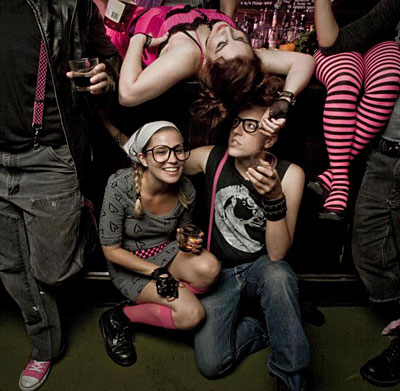 Because lesbians can be musical theater
queens too
Lesbian Love Octagon, billed as "a musical comedy about dyke drama," which had a sold-out limited run in 2010, is being revived in June at the Kraine Theater in New York City, and the out hip-hop–soul duo God-des and She will be guest stars on opening night, June 5. Playwright-director Kimberlea Kressal based the tale about a circle of friends, girlfriends, and ex-girlfriends on her life, and gay composer–musical director Will Larche wrote the original score, with the two collaborating on the lyrics. They hope to move the show to an off-Broadway theater or even Broadway next year.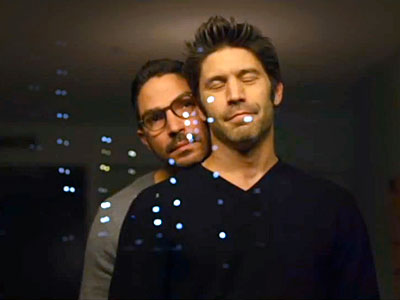 Because there are still battles to be won
This lesson makes up much of I Do, the new film directed by Glenn Gaylord and written by and starring David W. Ross (out star of indie winner Quinceañera). It explores the plight of binational same-sex couples through the passionate relationship of Ross's British photographer character and a Spanish-American, U.S. citizen architect, played by Maurice Compte. The well-done tearjerker, costarring Alicia Witt and Jamie Lynn-Sigler, is in select theaters and on VOD May 31.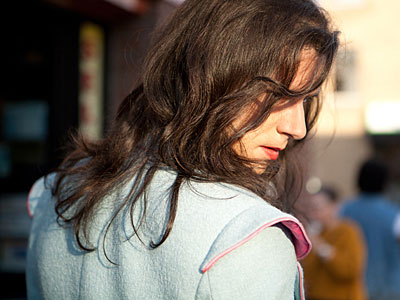 Because Laurence Anyways will go beyond the festival circuit
After seeing Laurence Anyways at the Toronto International Film Festival, acclaimed gay director Gus Van Sant knew he had to make sure director Xavier Dolan's latest piece of work would be seen by as many people as possible. That's why he became an executive producer of the French film, set in the 1990s, about a young couple and how their relationship develops after one comes out as transgender. "For me to be endorsed by Gus Van Sant is like telling an 8-year old that Batman is his uncle," Dolan says. Look for the film this summer.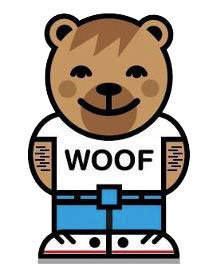 Because bears aren't just in the woods
Travis Smith and Chris Bale's Guide for the Modern Bear: A Field Study of Bears in the Wild is an adorable combination of quirky graphic design, retro beefcake, pinups, and insider know-how on bears from Atlanta to London. Woof!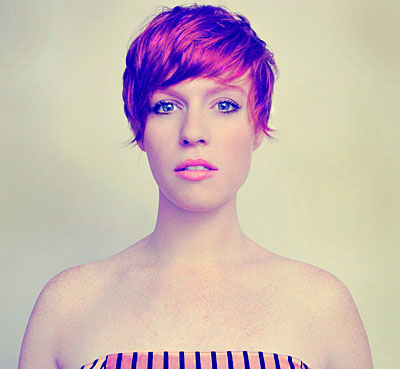 Because our younger generation doesn't need labels
Musician Anna Haas, who wrote a beautiful song about another woman she fell in love with — "Lilla" from her new debut album, Crazy — tells The Advocate, "I have never labeled my sexuality. I've had experiences and I'm always open to beautiful people, but personally try to avoid labeling myself. However, I'm a huge advocate of LGBT rights, and my father does HIV research for a living."