Meet the 2013 Point Foundation Scholars
BY

Advocate.com Editors
June 19 2013 6:00 AM ET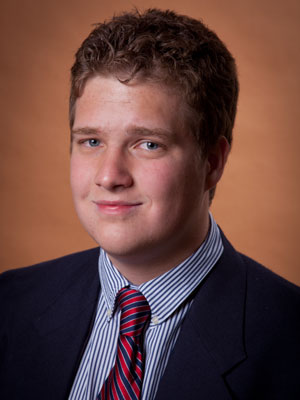 Alek Klimek
Aleksander Klimek was born in Krakow, Poland, and immigrated with his family to the United States in 2001. Alek grew up and received his education in the San Francisco Bay area. He graduated from Livermore High School this year. During his time in high school, Alek was involved in various student government and LGBTQ activism organizations. Alek will begin attending the University of California, Berkeley, this fall, pursing a bachelor's degree in economics. Alek's ultimate career goal is to become an attorney.
What Alek hopes his scholarship will help him accomplish:
The Point Foundation Scholarship will allow me to further my efforts in the LGBTQ community, and allow me to achieve my goals as part of a network of empowered youth leaders.
What Alek is most excited about in being named a 2013 Point Scholar:
I am most excited to be part of the Point Family. Through the application process, I have met many of the administrators, trustees, current and future scholars. These people seemed like one of the nicest and sincerest groups I have ever met. I am happy to have the opportunity to work with all of them over the next several years.
Alek's words of advice to LGBT youth struggling with familial rejection, educational difficulties, or other hardships:
As a youth, you will be reliant on your family and community. Even though this at times might not be the best situation, you cannot let the people around you define who you are. It is a struggle to maintain a balance between the two. I believe that it is important to remember that the only direction to go is forward. With enough time and effort you will be able to succeed. Never give up; it will get better.