Mary Lambert Teams Up With Nonprofit to Spark Dialogue, Find Support
BY

Sunnivie Brydum
January 17 2014 8:00 AM ET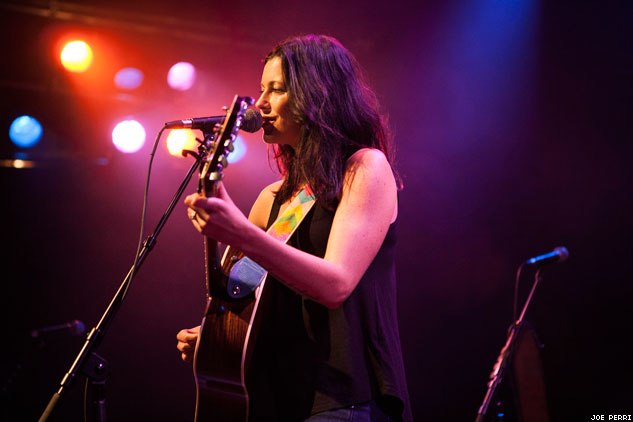 Tristan Prettyman:
I feel like TWLOHA is about being OK with who you are. It's about feeling comfortable about being who you are. It's about being OK with not being OK. Whether you're coming out, or if you're having an addiction problem, it's all the same — it's all the fear about "what are people around me going to think because I'm not perfect," for whatever perfect means.

Something that [Tworkowski] said to me that has always stuck with me, and I think really kind of reeled me into this. He said, "Everybody has a story, and everyone deserves to tell that story, no matter how long that story, no matter how unimportant it might be to somebody else. Every one of us has something that we need to share, something that's important to us, and we deserve to be surrounded by people who care about that story, and we deserve to have people in our life who want to keep up with that story."

And I though to myself, that's also what music is about. Walking on stage every night and singing every night. … So I just feel like the two go together so well — the mission of TWLOHA and what all of us musicians do overtime we get onstage. It's all about connecting and sharing and learning from one another.

And I really love that it's not trying to sell anything. It's just trying to get a conversation started. It's trying to bridge the gap between a bunch of different things, and I love that.