Public Art, Private Expression
BY

Christopher Harrity
July 20 2013 4:00 AM ET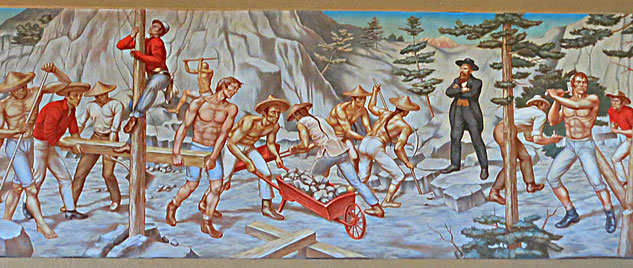 Union Station, Ogden, Utah
In 1931, Edward Laning's work formed part of the first major show at the newly formed Whitney Museum of American Art. He painted murals for the Works Progress Administration during the Great Depression. In 1980, Laning came to Ogden, Utah, to personally oversee the installation of his two 50-foot by 12-foot murals in the Grand Lobby of the historic Ogden Railway Station. The northern side depicts the Union Pacific company coming from Omaha, Nebraska, and the southern side depicts the Central Pacific coming from Sacramento, California. The National Academy of Design of New York City granted $100,000 to Union Station as his commission.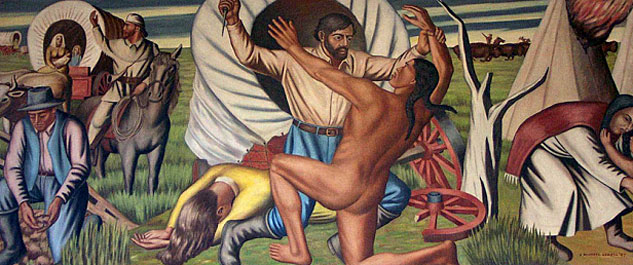 James Michael Newell, post office mural in Des Plaines, Ill.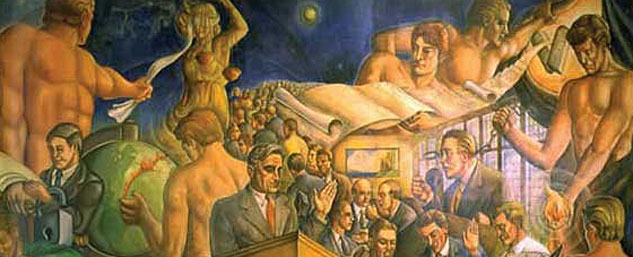 Freedom of Speech in the City Club
When The City Club of Cleveland opened its doors to a new facility on May 12, 2000, all eyes were on the auditorium's mural, "Freedom of Speech," the centerpiece of the newly renovated space. Painted for The City Club in 1942 by noted Cleveland artist Elmer Brown, the mural's sweeping panorama represents the ideals that are the essence of The City Club: justice, freedom, honor, and shirtlessness.