The World of 'Boys'
BY

Advocate.com Editors
October 09 2013 7:00 AM ET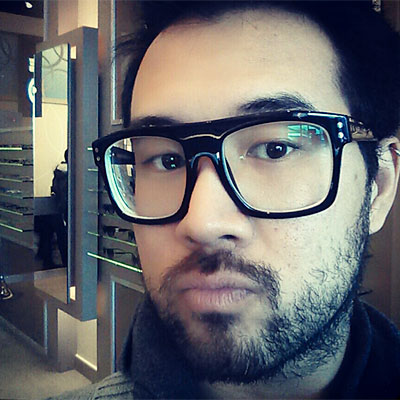 Jaime Woo
Bio: Jaime Woo is a cultural critic and the author of Meet Grindr: How One App Changed The Way We Connect. His work focuses on the intersection of technology and culture.

Essay: "The Gandhi School of Hookups"
This essay is more of a meditation from Woo on how certain types of people are vastly overrepresented in porn, sexual attraction, and hookup apps. "The Gandhi School of Hookups" shows how he sought to change how he helped maintain this situation and presents a way for us all to add some changes in our desires -- especially if you're a boy who likes other boys.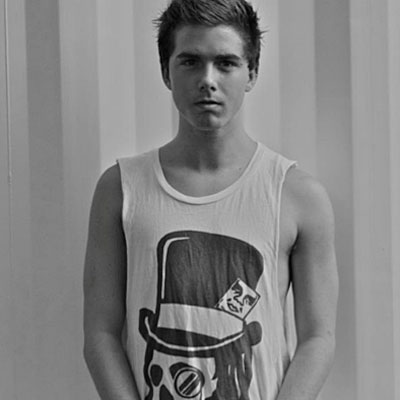 Shawn Binder
Bio: Shawn Binder is finishing up his senior year at Florida State University, where he is studying editing, writing, and media as well as international affairs. When he isn't writing about his feelings, he is watching Hitchcock films and hanging out with his dog. His debut, Everything Is Embarrassing, is coming out in 2014 with Thought Catalog.
Essay: "I Outed Myself on AIM"
Most people have come out as gay in person to someone else. It's an intimate moment that many feel better to do face-to-face. But Shawn Binder isn't one of those people. He came out on AOL Instant Messenger while in high school, sparking his official life as one of the few gay boys in high school. His essay "I Outed Myself on AIM" is a modern-day coming-out story that will have you laughing at one moment and cringing at the next as you read a story that we will probably hear several times in the years to come, as the Internet becomes even more intrinsic to our everyday lives.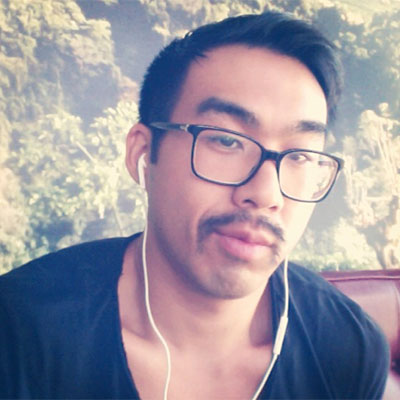 Justin Huang

Bio: Justin Huang is a 26-year-old film producer born and raised in California. In his spare time, he enjoys semi-rigorous exercise, grilling outdoors, drinking IPA, and talking to his mother. He currently resides in Los Angeles with a puppy named Frank.

Essay: "Studs Abroad"
In the closing essay of Boys, Justin Huang takes us to the morning he wakes up on a park bench with all of his belongings gone and only 10 euros in his pocket, trying to piece together what was supposed to be his last night in Amsterdam. Through his essay, readers will see how resourceful a boy can be with a small amount of cash and good looks while taking a chance in a gay bar.