Seat Filler: NYC Theater Guide for May 2012
BY

Brandon Voss
May 22 2012 3:01 PM ET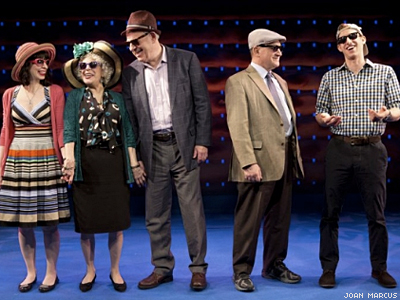 Old Jews Telling Jokes
Inspired by the website of the same name, this hilarious comedy revue enlists five actors — including two youngsters and the marvelous Marilyn Sokol — to honor and reinvent classic borscht belt gags about birth, death, and everything in between, particularly sex or the lack thereof. Light songs and heartfelt monologues are peppered throughout, but it's all about the jokes, folks, delivered here with the sharpness and precision of a deli slicer.
Westside Theatre, open-ended.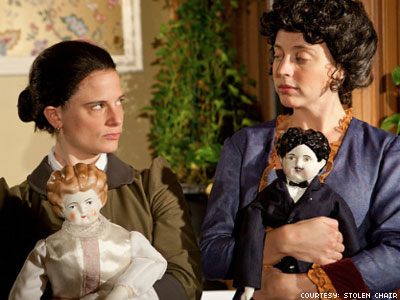 The Bachelors' Tea Party
Jody Flader and Liz Eckert impress as interior decorator Elsie de Wolfe and theatrical agent Bessie Marbury, feminist pioneers and self-described New York "bachelors" who lived together during the early 20th century, in Kiran Rikhye's absurd light comedy. Cleverly staged like a child's tea party with porcelain dolls sitting in for the couple's social circle, the dainty show is made more satisfying by a tasty five-course tea service.
Lady Mendl's Tea Salon, through July 15.