Seat Filler: NYC Theater Guide for February 2013
BY

Brandon Voss
February 05 2013 10:00 AM ET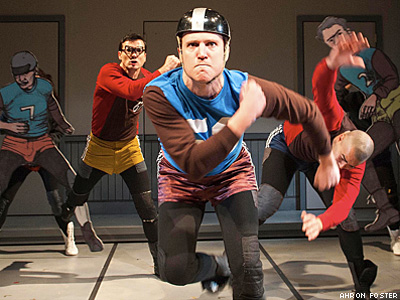 The Jammer
His priest thinks he's fallen in love with a guy down at the local rink, but Brooklynite Jack Lovington — played with gusto by Patch Darragh, the unquestionably gay narrator of Roundabout's The Glass Menagerie — is just head over wheels for roller derby in this broad and quirky 1950s-set fable by Rolin Jones. Though lousy with laughs, the script's as rough around the edges as the motley crew of skaters, which include butch lesbians, or "girls like us."
Atlantic Theater Company/Stage 2, through February 17.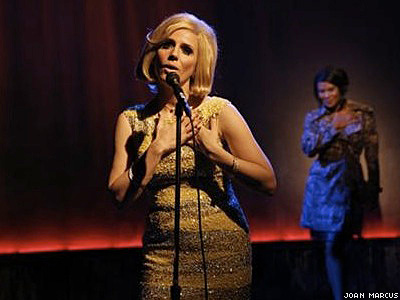 Forever Dusty
As a biography of Dusty Springfield's life, including the performer's battles with cancer and addiction, Kirsten Holly Smith and Jonathan Vankin's tribute is passable, but what do you expect at 90 minutes? As a revue of her musical legacy — including her 1987 collaboration with Pet Shop Boys — it's an absolute thrill. Smith beautifully, passionately channels the British soulster, and Christina Sajous is a sexy showstopper as a composite of Dusty's lesbian lovers.
New World Stages, open-ended.