Another Day at the Office for Gay America
BY

Advocate.com Editors
December 10 2012 7:00 AM ET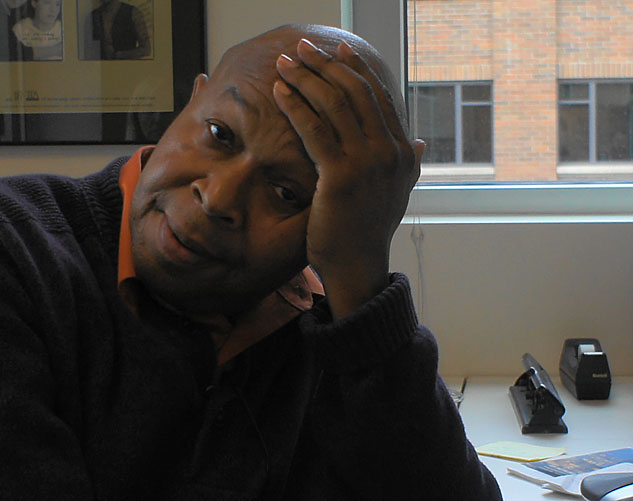 12 noon, Seattle: Perhaps overwhelmed by the details being discussed in this late morning meeting regarding his being an emcee for the World AIDS Day breakfast fund-raiser (or possibly it was just hunger), Steve Wakefield is seen in his office listening to the development director of Rosehedge/Multifaith Works talk about the registration process. Photo by C.J. Lebert.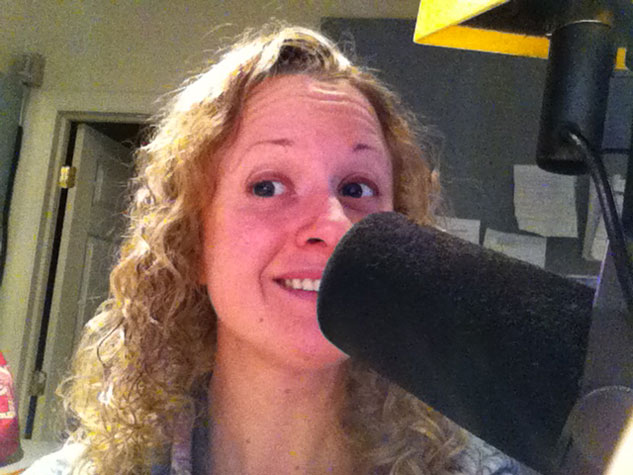 12:10 p.m., Pittsburgh: Heather Storm works the mike.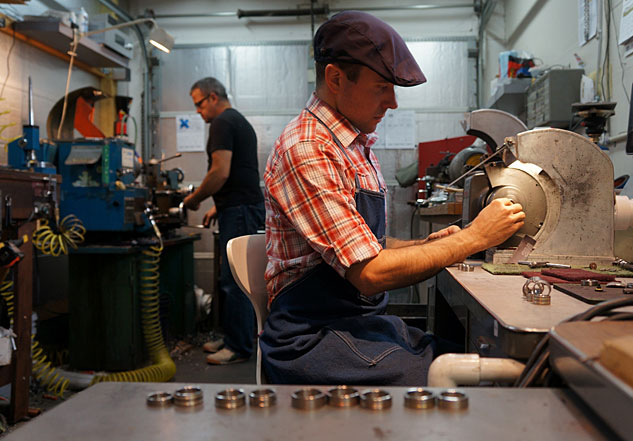 12:32 p.m., Tulsa, Okla.: Partners and founders of Spexton Jewelry, Nathan McPherson and Greg Shelton, spend the afternoon handcrafting designer wedding bands — with hopes that marriage equality will one day make it to their state.