PHOTOS: Students and Stars Shine at Point Foundation Benefit
BY

Daniel Reynolds
September 11 2013 6:00 AM ET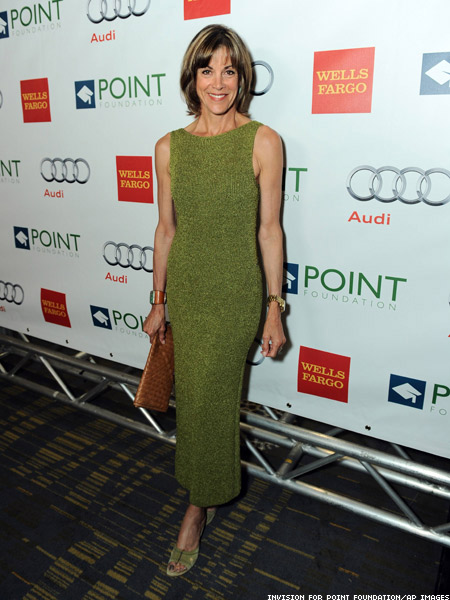 Wendie Malick — Just Shoot Me, Dream On
What brings you here tonight?
We just have to all get over ourselves and let everybody be who they need to… We have so many problems to solve, and we get bogged down in this minutiae that is just bullshit. I just am ready to get on with it.
What message do you have to LGBT youth today? Who is your role model?
Just hang in there, breathe deeply, and know that you are not alone. Gloria Steinem told me something very wonderful years ago — she's one of my heroines. We were at an event, and I said, when I grow up, I'd like to be like you. And she said, "Don't ever say that. There's room for all the voices at the table. You need to find your own authentic voice and that will be your strength."
I've held on to that ever since, and it's given me so much freedom to follow my own path and not try and emulate anybody else. So often, when we're younger, and even when we're older, we try and fit in to what's expected of us. Particularly, when you're a teenager and you're trying to find out, "What is my place in the world?" And when you get to the point when you realize, "I don't have to be like everybody else," that's the thing that will distinguish you. And that's the thing that will be your greatest, greatest gift and strength is just to spend some time quietly with yourself and ask, "What is it that I am destined to do?" Follow that, and fuck everybody else.