Give Homeless LGBT Youth a 'Shred of Hope'
BY

Advocate.com Editors
June 20 2013 6:00 AM ET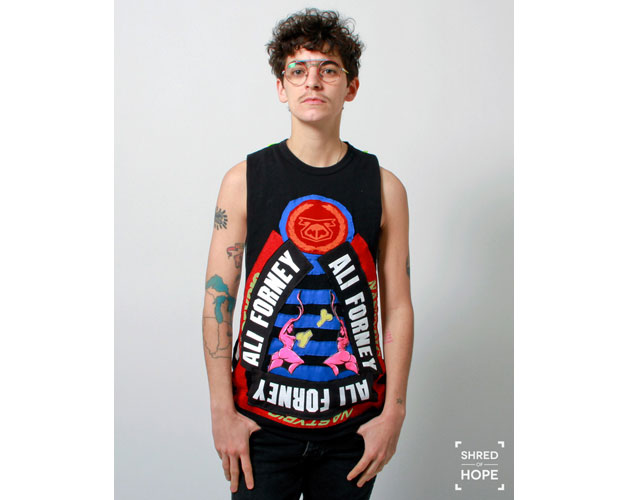 JD SAMSON
"I wanted to be a part of the Shred of Hope program because I am a big supporter of the Ali Forney Center and wanted to contribute anything I could for the process of building their organization back after Hurricane Sandy and helping to fund the continued support they give to the LGBTQI community."

JD Samson is best known as leader of the band MEN, and for being one third of the electronic-feminist-punk band and performance project, Le Tigre. For more than a decade, JD's career as a singer, producer and DJ has landed her at the intersection of music, art, activism, and fashion.

In 2007, MEN began as a DJ-remix-production team featuring JD. Eventually, MEN became a live band and art collective.

Throughout the years, JD has been photographed and featured in a near-endless stream of magazines, publications and fine art projects, as an androgynous sex symbol and "icon of nerdy-cool," according to the New York Times. Most recently, JD was photographed for a seven-page spread in Vogue Hommes International, profiled by Interview Magazine, and wrote a widely quoted piece on the economics of being an artist for The Huffington Post.
She is, in short, one of the most engaging and forward-thinking DJ-producer-singer-activists working today. As her influence continues to grow, her music and perspective ripples ever outward.