Meet the 2013 Point Foundation Scholars
BY

Advocate.com Editors
June 19 2013 6:00 AM ET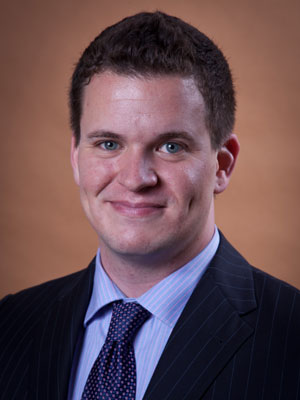 Michael Haymer
Michael Haymer grew up in Orange County, Calif., and was raised with three sisters and a brother by a strong single mother. He learned to enjoy dancing in green tights to Mary Martin's Peter Pan and curling his mother's hair, but found that expressing these interests in a conservative atmosphere meant relentless homophobic bullying. Despite these challenges, Michael discovered that qualities others found averse were the source of strength and courage he needed to come out.
Michael became interested in medicine after watching his mother live without health insurance to treat several chronic, preventable diseases. As an undergraduate at UCLA, Michael experienced a period of homelessness, sleeping in his car or the library to complete his education. He used this experience to acknowledge student homelessness, cofounding the Happy Feet Clinic, which he continued as a medical student in the PRIME Program at the David Geffen School of Medicine at UCLA.
Prior to matriculating to medical school, Michael worked as a community educator for an international HIV vaccine trial and conducted vital public health research on the use of GPS-enabled mobile technology to improve community outreach methods for HIV/AIDS prevention. During his first year of medical school, Michael's mother died of complications of underrated diabetes. Despite this incredible loss, Michael rebounded from the tragedy. His passion for serving the most underresourced and vulnerable populations is a tribute to his mother.
He is currently involved in research related to transgender healthcare, and helped change UCLA Health System's policies and practices related to LGBT patient-centered care. Michael has also enhanced LGBT medical education at UCLA and directed the LGBT Health Student Symposium, which hosted more than 100 students from across the country to learn about LGBTQ health and how to improve healthcare for the community.
What Michael hopes his scholarship will help him accomplish:
I hope that the Janssen Therapeutics Point Foundation Scholarship will help me accomplish things that I never thought possible while still a student. I have read about some of the work that current Point Scholars and alumni have done, and it amazes me. Ultimately, I know that being a Point Scholar will allow me to accomplish my goal of improving the health of the LGBTQ community, and particularly the health of transgender people, by enhancing medical education. The medical community is full of providers who would provide excellent LGBTQ patient-centered care, but simply have not been educated about the needs of our community. I am also dedicated to research and community service aimed at improving access to care for the most underserved and marginalized communities. I see the Point Foundation as allowing me to continue this work, while being inspired by those who are part of this incredible organization.
What Michael is most excited about in being named a 2013 Point Scholar:
I am most excited about being able to meet and build relationships with my fellow Point Scholars, alumni, and the people who have made this scholarship possible. I met so many inspiring people over the interview weekend, and I cannot wait to learn more about everyone. I am especially looking forward to building a relationship with my mentor, because I know how important these relationships are in career guidance, but most importantly in personal development.
Michael's words of advice to LGBT youth struggling with familial rejection, educational difficulties, or other hardships:
You are special and can do anything that you put your mind to! I know how hard life can hit you, but know that every challenge is a new lesson, and live life with love. Because it's how you love, not who you love, that matters most.