The Films of Polari LGBT Film Festival
BY

Jase Peeples
October 15 2013 4:00 AM ET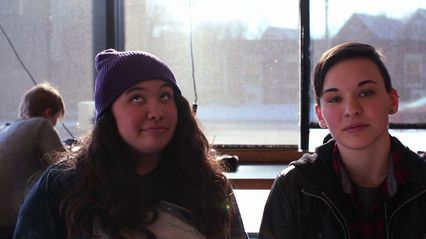 Film: My Queer Movie (Shorts)
Venue: Violet Crown Cinema
Time: 2:30 p.m. Saturday
Synopsis: Behold the entries in this year's My Queer Movie competition for new and emerging LGBTQIA filmmakers. Superheroines, canine conundrums, and barroom brawls are among this year's attractions. Shorts screening include (an)Other, Cowgirls, Fetch, Girls With Capes, Hypocrites and Strippers, Inner Cabin, The Poser, Psycho Billy, and Three in a Bed.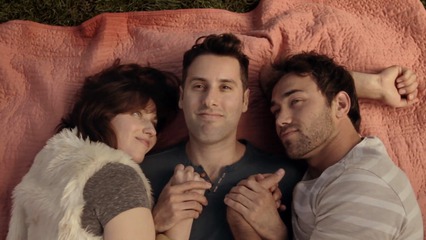 Film: Entangoed Desires: Best of Girls and Boys Shorts
Venue: Alamo Drafthouse Cinema at the Ritz
Time: 5 p.m. Saturday
Synopsis: Mysterious party-crashers, bathroom snafus, and Amy Sedaris(!) are among the funny and sexy delights of this year's best of the best. Shorts screening include Before Words, Housebroken, First Date, The Devotion Project: Foremost in My Mind, Social Butterfly, Dik, Spooners, and F to 7th – Family.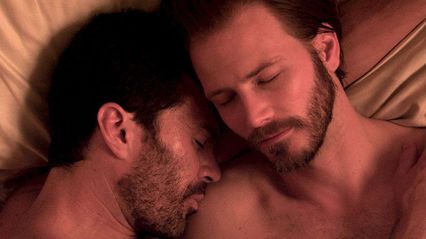 Film: Pit Stop
Venue: Stateside Theater
Time: 5 p.m. Saturday
Synopsis: Local filmmaker Yen Tan makes his home state proud with this quietly charming tale of small-town Texas romance that has been making waves from Sundance to Outfest. Handsome construction contractor Gabe (Bill Heck) lives with his ex-wife (Amy Seimetz, Upstream Color) and their young daughter, occasionally, and with much trepidation, venturing into the world of same-sex dating. On the other side of town, forklift operator Ernesto (Marcus DeAnda) tends to a hospitalized ex, while back home his volatile relationship with a younger man falls apart. Tan observes the lives and loves of these two men with uncommon insight and sensitivity, situating Pit Stop as the work of a true humanist. Eschewing blue-collar clichés and easy plot points in favor of a richly nuanced portrait of gay life in the rural South, Tan honors his audience with thoughtful dialogue and reflective silences — and rewards them with one extraordinarily sexy ending.