The Films of Polari LGBT Film Festival
BY

Jase Peeples
October 15 2013 4:00 AM ET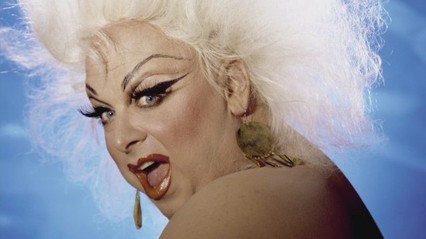 Film: I Am Divine
Venue: Stateside Theater
Time: 1:45 p.m. Sunday
Synopsis: As made clear in this wildly entertaining doc from Jeffrey Schwarz (director of last year's highly regarded Vito), Harris Glenn Milstead, a.k.a. Dvine (1945-1988), was the ultimate outsider turned underground hero. Bullied for being fat and gay as a child, the adult Milstead was transformed into the glamorous and shocking Divine via the transgressive cinema of John Waters (Pink Flamingos, Hairspray). An internationally recognized icon of stage and screen, Divine spat in the face of sex, gender, and beauty norms and stood up for the queers, the drag queens, the punk rockers, and all the socially ostracized misfits and freaks. Featuring firsthand accounts from the likes of John Waters, Ricki Lake, Tab Hunter, and Frances "A Mother Divine" Milstead as well as a treasure trove of film clips and live performances, I Am Divine successfully captures the fierce and irreverent spirit of the undisputed queen of trash drag.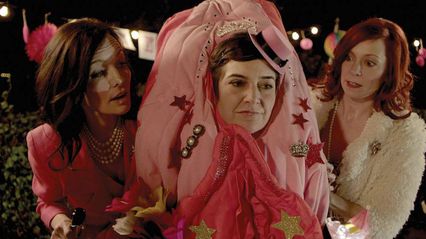 Film:Who's Afraid of Vagina Wolf?
Venue: Stateside Theater
Time: 4:15 p.m. Sunday
Synopsis: In this eccentric all-women comedy, charismatic filmmaker Anna faces a midlife crisis. She's just turned 40, has neither job nor girlfriend, and lives in her friend's garage. For the past few years, she's had no goals and no idea how to get what she wants. Just when she's about to throw in the towel, she meets the enchanting Katia (Janina Gavankar, The L Word, True Blood), who becomes her muse and sets her on a path of self-discovery, creativity, and redemption. Vagina Wolf also stars Guinevere Turner (Go Fish) and Carrie Preston (True Blood, The Good Wife). Winner of Grand Jury Award for Best Actress at the 2013 Outfest in Los Angeles.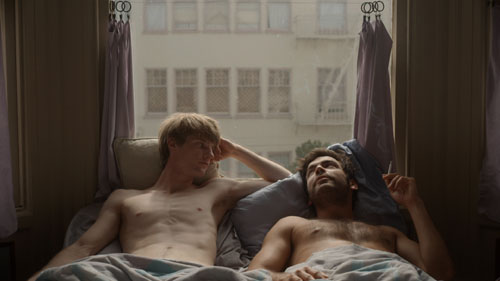 Film: Test
Venue: Stateside Theater
Time: 7 p.m. Sunday
Synopsis: The year is 1985, and cute blond modern dancer Frankie (played by former Austinite Scott Marlowe) is struggling to find his place among the more accomplished dancers at a competitive San Francisco studio. Romance is in the air for Frankie, but he can't help but be distracted by rumors of a new test for HIV. Navigating a world of intoxicating desires and frightening risks, Frankie must decide what life-changing actions he is willing to take. Featuring heart-stopping dance numbers and gorgeous San Francisco vistas, this unexpectedly sexy and playful film has been garnering much praise and favorable comparisons to such LGBT indie sensations as Parting Glances.