November 9, 2012
BY

Advocate.com Editors
December 14 2012 7:00 AM ET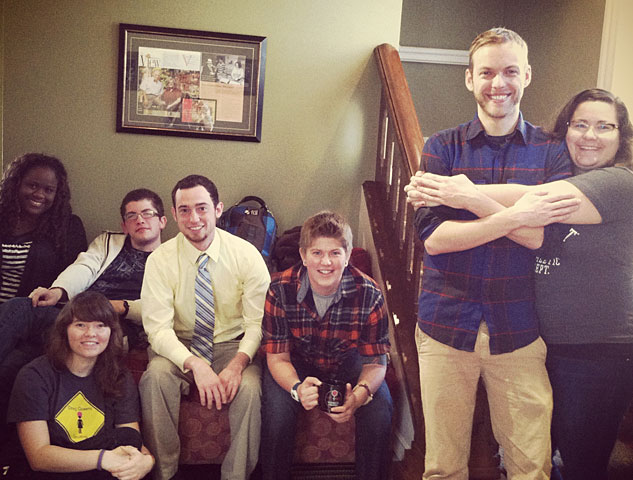 9:58 a.m., Nashville: Stephen Loveless sent this image of a typical LGBTQI Life morning with staff and students enjoying coffee and chatting at the K.C. Potter center at Vanderbilt University.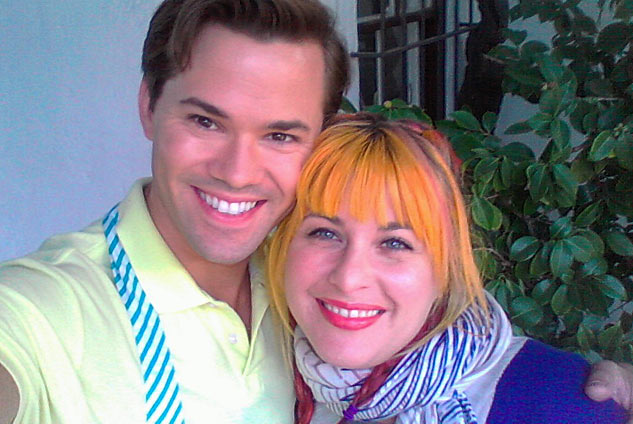 9:58 a.m., Los Angeles: Andrew Rannells and the fantastic makeup supervisor, Mary Klimek, on set of NBC's The New Normal.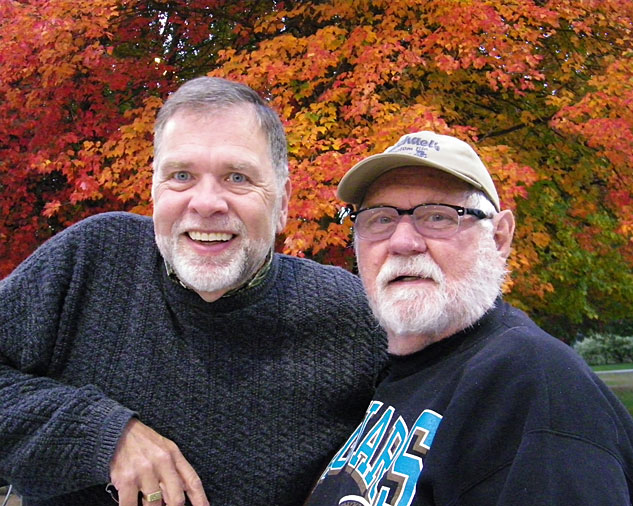 10:00 a.m., Olympia, Wash.: Jim Yatman and Fred moved back to Fred's native Washington when they both retired. They love living in Olympia and the beauty of the Pacific Northwest. The seasonal colors are vibrant, and they enjoy watching the seasons change. Jim and Fred love living in a state where their 22 years together are finally legally recognized.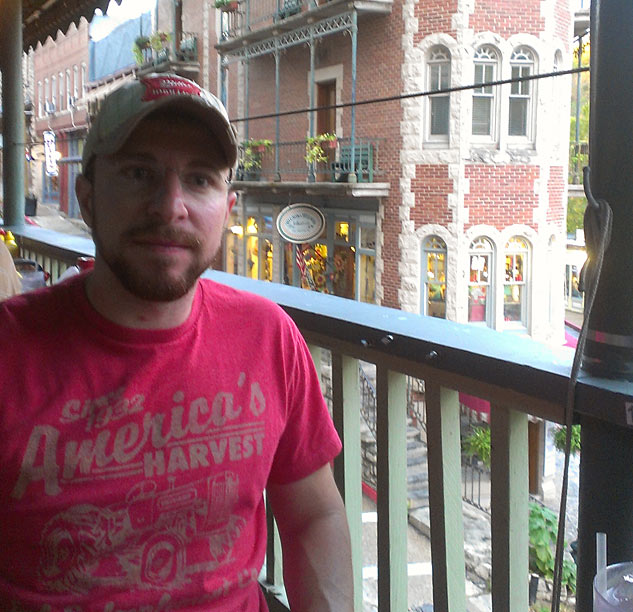 10:12 a.m., Eureka Springs, Ark.: Ryan Sallans chills.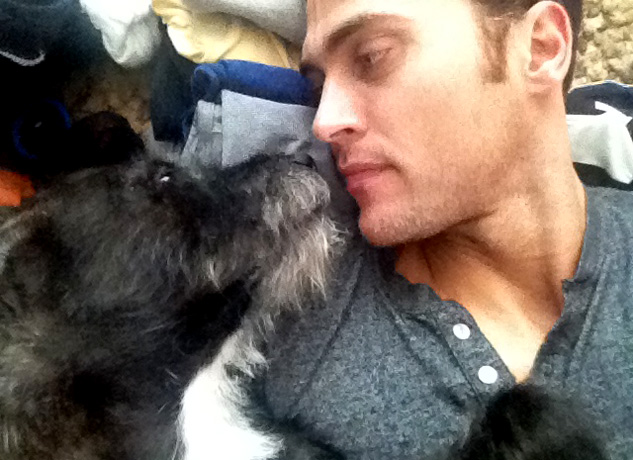 10:13 a.m., New York City: "After I fold the laundry, my dog Brillo likes to roll around in it. I joined him today. He's a rescue that we've had for five months now. He was abandoned in a dog park in the Bronx. He's heaven and looks like the Tramp from Lady and the Tramp." —Cheyenne Jackson
10:17 a.m., Menomonie, Wis.: Dr. Erin Hall-Rhoades, family physician and medical director of Student Health Services, writes a prescription for a student at the University of Wisconsin-Stout. Photo taken by her wife, Dr. Alexandra Hall, who also works at the clinic. Together they have worked a combined 12 years in the field of college health.