Visible Bodies: Transgender Narratives Retold
BY

Advocate.com Editors
August 05 2013 6:00 AM ET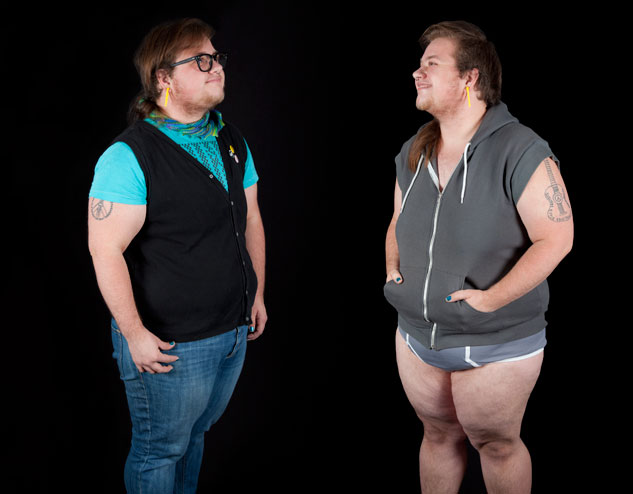 Liam
The best advice I've ever gotten came to me when I first came out and began pursing transition. Somebody told me, "Don't worry about transitioning to become a man, or a woman; focus on transitioning to be yourself, or whoever you need to be."
As a queer, oversensitive, transsexual living with chronic pain, mental illness, and generally struggling to find balance, I think of this often. Navigating this world in a body that I have taken active steps to be more comfortable in, being viewed by the world and living as a man is really just "close enough." I can't honestly say that my gender is male; it's close enough to male to make my life manageable. When I find that beautiful safe space where I can be myself, I don't have to think about this dissonance anymore.
In my day to day interactions, I can't hide the fact that I'm queer. From the way I walk, talk, move, and dress, it's obvious. I'm learning to love my fierce femme while working toward a career that stresses professional appearance. Right now, this balance is important to me. I still can't explain my gender, even to myself, but I am so happy with it.
Every day I get to play with my visibility, my boundaries, and my expression, while being able to challenge people's assumptions of what my gender and sexual orientations are.
I am living by the mantra of: Top in the streets, bottom in the sheets.
Liam, age 22
Assigned Sex: female
Gender Identity: gender non-conforming transman/femme male
Pronouns: he/him/his