Reasons For Pride 2013
BY

Advocate.com Editors
May 23 2013 7:30 PM ET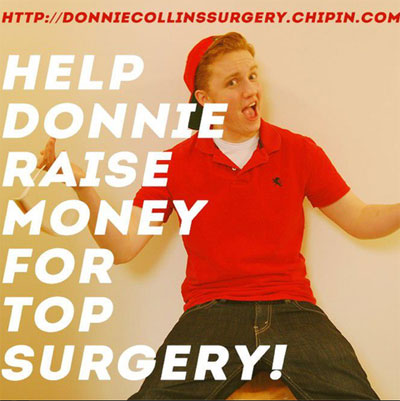 Because not all fraternity brothers are meatheads
After the brothers at Emerson College's Phi Alpha Tau learned that member Donnie Collins's transition surgery would not be covered by the school's health insurance provider, Aetna, they all joined forces to raise cash for the surgery on IndieGogo. They smashed through their $2,000 goal raising a whopping $21,300. But the attention led the insurance company to reverse its decision, so the money went to help other transgender people undergo surgery through the Jim Collins Foundation (no relation to Donnie).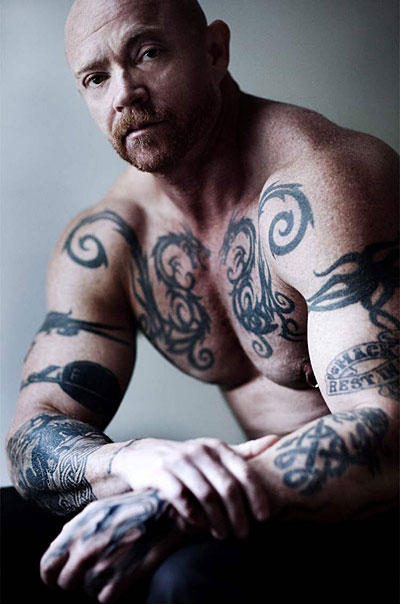 Because like it or not, pornography is sex ed in this country
That's what author Dan Savage reminds us in director Dan Hunt's riveting new documentary, Mr. Angel. A film that looks at the career, childhood, and marriage (to queer author Elayne Angel) of transgender adult educator, advocate, and performer Buck Angel — a man who has outraged many with his insistence that he's is simply "a man who happens to have a vagina." We meet his parents in tearful scenes, hear about his days as a female fashion model (and the drug addiction that went with hiding his gender identity issues), and witness his home and professional lives (the wife and seven dogs live in Mexico; his adult films sell out in Europe). But what's most riveting (besides a hilarious scene with porn maven Michael Lucas, who clearly does not "get" why gay men would be attracted to Angel) is watching Angel become the man he was meant to be (despite, or because of, his anatomy) and turn that around to educate others on gender, sexuality, and self-acceptance.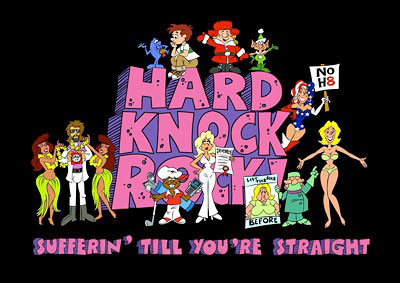 Because we finally get the Saturday morning cartoon we needed
Remember I'm Just a Bill or any of the 35 other Schoolhouse Rock! interstitials that ran on Saturday mornings in the 1970s? There's finally a queer counterpart. Sufferin' Till You're Straight is a delightful musical history of gay rights from ancient Greece to today, with some antigay groups and politicians thrown in for good measure. Sufferin' is the third installment in a 10-part independent animated series called Hard Knock Rock! created by David Scheve and produced by TDA Animation, which pays homage to Schoolhouse Rock! Even better: The three-minute Sufferin' Till You're Straight features lead vocals by former Frank Zappa bandmate Essra Mohawk (who did the original Schoolhouse Rock! films Interjections! and Sufferin' Till Suffrage), and backup vocals by two Supremes. In late May the film will be shown in India at a queer film festival, while the creative team is working on another new segment, this time a gay-friendly bit about safe sex and STDs (with vocals by Martha Wash).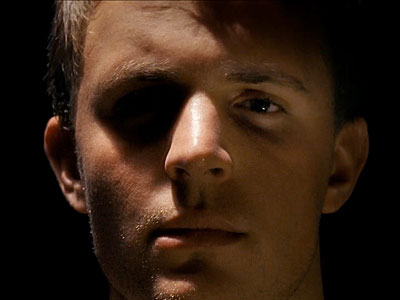 Because Another Star is Born
James Mason earned an Academy Award nomination for his role alongside Judy Garland in the classic 1954 film A Star Is Born. Today, his grandson, gay rights activist James Duke Mason (whose mother happens to be Go-Go's front woman Belinda Carlisle) is putting the family acting genes to a test in the upcoming film Disappear Here. The movie, directed by Matthew Mishory, follows a closeted gay actor, played by Mason, who finds himself at the center of a blackmail scandal. Initial funding for the project was raised via Kickstarter.com and the film is currently in production, with a 2014 release date.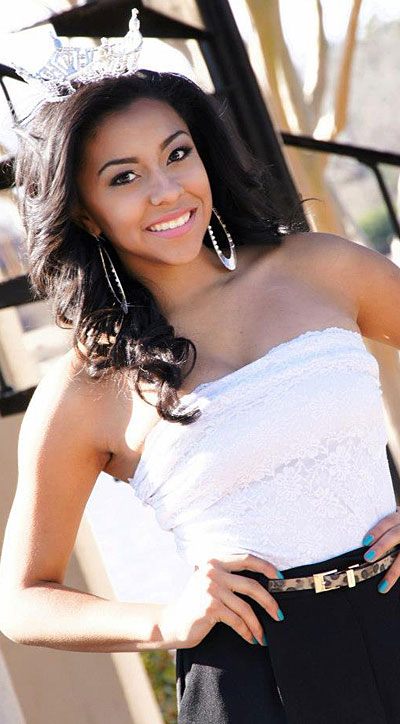 Because Because a biracial lesbian could be the next Miss America
Analouisa Valencia, a 19-year-old lesbian, is currently Miss Lyman, S.C. In July she'll vie to become Miss South Carolina, and with copious amounts of intelligence, grace, and candor, she has a pretty darn good shot. Says Valencia, who works with South Carolina's Special Olympics organization: "I've seen so much discrimination toward people with special needs, and I'm Hispanic and African-American and seen a lot of discrimination there as well as with other minorities. So I try to be an advocate for equality for everyone and be that positive role model."
Because traveling should be comfortable
Cities are often top of the list for international gay travelers, and short-term apartment rentals are a godsend to cost-conscious travelers who'd rather skip sketchy hostels. But gone are the days of property owners' raised eyebrows if you check in with your same-sex companion, or stay out all night only to miss the appointed B&B breakfast hour. MisterBNB, founded in a collaboration between travel guide MyGayTrip.com and Sejourning.com, offers welcoming apartment rentals for gay travelers — and it's insured against damage and fraud. And who better than a gay-friendly host to give you a city's insider tips and direct you to the best addresses?