Meet the 2013 Point Foundation Scholars
BY

Advocate.com Editors
June 19 2013 6:00 AM ET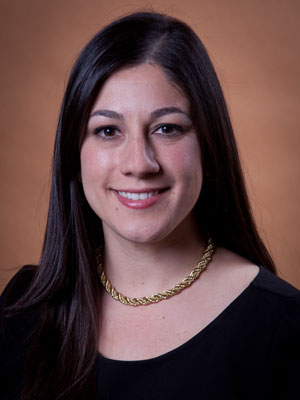 Mira Patel
Mira Patel grew up in Massachusetts and is a proud graduate of Wellesley College. After Mira worked for Hillary Clinton in the Senate on defense and finance policy, Secretary Clinton asked her to join the State Department on the policy planning staff, where Mira advised her on gender and human rights issues. As one of the few openly gay women of color in the Obama administration, and motivated by her experience of being rejected by her parents upon coming out as a teenager, Mira has pushed the United States to lead the fight to champion human rights for all. Identifying LGBT human rights as a priority, she proposed and helped Secretary Clinton to craft a major global address asserting that "gay rights are human rights" and announcing the Global Equality Fund, a $5 million public-private partnership that Mira conceived of and established with a team of interagency officials. The fund has supported advocacy organizations in more than 30 countries and represents the largest U.S. government spending on LGBT human rights.
In the first presidential memorandum on international LGBT rights, President Barack Obama highlighted the rapid response mechanism Mira established that marshals U.S. resources following anti-LGBT attacks, which has since been deployed successfully globally. In recognition, Mira was named to the Out 100 in 2012 by Out magazine.
As an MBA student at the Wharton School of the University of Pennsylvania, Mira strives to be an ambassador between the public and private sectors, facilitating innovative partnerships that further human rights, economic development, and social justice internationally.
What Mira hopes her scholarship will help her accomplish:
I am pursing an MBA because my overarching professional objective is to build on my expertise as an effective human rights advocate in the public sector and successfully leverage the distinct advantages of the private sector to forge partnerships and enhance social progress in our nation and world. In business school, I will expand my fluency in the language of commerce, and knowledge of market strategy and operations, while exchanging ideas and establishing connections with future leaders who will drive the global economy.
Ultimately I would like to create and lead a social enterprise company, which will collaborate with entrepreneurs in the developing world to develop new market-based tools that would strengthen social services, expand civil rights, and empower marginalized populations. Through this mechanism, I will launch new partnerships with private industry, building a global movement that highlights and promotes public-private solutions to advance human rights, economic empowerment, and development. I also intend to pursue public office in my home state of Massachusetts.
What Mira is most excited about in being named a 2013 Point Scholar:
I believe that Point would provide me with unique opportunities through the mentorship program, its leadership training, and its unparalleled network of advocates, that I will not be able to access elsewhere and which will be critical to my success. As one of the only openly out women of color in the Obama administration, I hope my journey could help inspire other LGBT young people, particularly women and people of color, to consider a career in public service, either by joining government or advocating for social justice in their communities both in the United States and around the world.
Mira's words of advice to LGBT youth struggling with familial rejection, educational difficulties, or other hardships:
As someone who lost a relationship with my parents when I came out in college, I would first tell them they are not alone and that they have rich futures ahead of them. Without the relentless support of professors, mentors, and friends, I may not have developed a deep sense of hope, self-worth, and pride. From their encouragement, I gained the confidence to stand up for myself and learned the importance of helping others understand that a future of dignity and self-acceptance is possible. So if you are going through challenging times, I'd say it is critical to create your own family and networks of support, because they will sustain you and help you enshrine your potential. Ask for help and always remember that you have so much to share with others, both young and old, and to contribute to making your community and our society a better place for all. The world can't wait to see what you'll do!