The 10 Cattiest, Craziest Antigay Comments of 2013
BY

Jase Peeples
December 24 2013 7:00 AM ET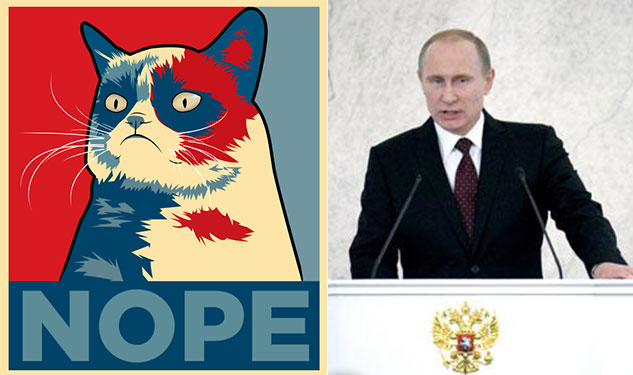 Vladimir Putin: "Genderless," "Fruitless" Tolerance Is Destructive
Russian president Vladimir Putin used his annual address to both chambers of parliament to defend the country's anti-LGBT laws and bans on "propaganda of nontraditional sexual relations."
Putin spoke to legislators, judges, and lawyers gathered on the 20th anniversary of the Russian constitution this month, lamenting what he called the revision of moral norms, brought about by the influence of Western ideology.
Displaying his national pride, Putin said that Russia does not "claim the status of any superpower," nor does the nation "impose our patronage, [and we] do not try to teach anyone how to live."
The former KGB leader and three-term president contended it is "absolutely objective and understandable for a country like Russia, with its great history and culture," to reject "so-called tolerance, being genderless and fruitless."
Putin said such "top-down destruction of traditional values" inevitably leads to "negative consequences for societies."
"We know that in the world more and more people are supporting our position on the defense of traditional values," said Putin. "Which for ages have been a spiritual and moral basis of civilization and every nation: the traditional family values, true human life, including religious life, not only material but also spiritual life, values of humanity and diversity of the world."